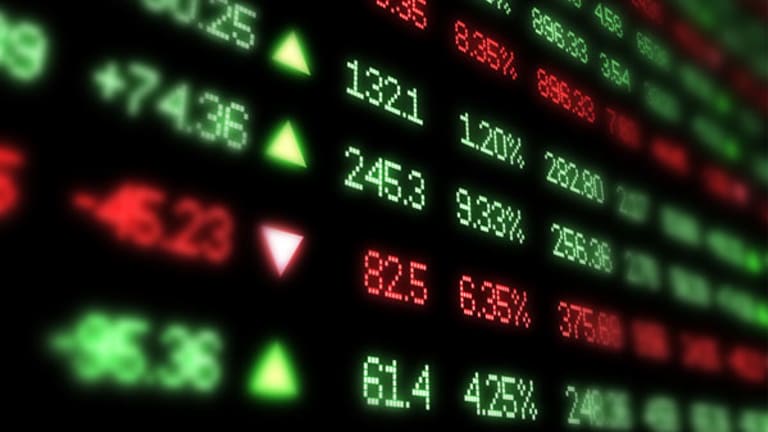 Cree's Stock Will Light Up Again
Recent volatility has dimmed the LED maker's shares, but its upside is real.
Recent volatility has dimmed the LED maker's shares, but its upside is real.
In the last few weeks, I've started to selectively use market volatility to initiate positions and average down my cost basis where possible. Make no mistake, I'm not buying to buy but rather investing in companies that are thematically positioned to benefit over the long term at favorable if not compelling risk-to-reward profiles.
In my view, such an opportunity now exists in light-emitting diode (LED) manufacturer
Cree
(CREE) - Get Report
. LEDs -- semiconductor chips that emit light and offer savings compared with other forms of lighting, such as incandescent and compact fluorescent lights (CFL) bulbs -- are not new. But the number of applications has exploded as their brightness has increased while the cost has dropped significantly in recent years. Several years ago, LED demand exploded amid the advent of color screens in mobile phones and smartphones as well as indicator lights in cars and trucks, not to mention architectural lighting.
A key demand driver of late has been LED-backlit LCD-TVs, but an even larger demand driver is set to take hold in the form of general illumination. In the U.S. alone, the lighting fixture industry is $17.6 billion in size and is forecasted by the Freedonia Group to reach $25.3 billion by 2016. Data from the consulting firm McKinsey & Co. show that general lighting, automotive lighting and backlighting are the three largest sectors in lighting, and that general lighting accounts for about 75% of the total lighting market.
Incandescent bulbs, after dominating the lighting market for close to 100 years, are facing a phase-out in many regions because of government regulations. The lifetime of an incandescent bulb is shorter than that of any other lighting technology, and its efficiency is also lower, resulting in the global movement to ban incandescent usage. LEDs are a favorable alternative, given their far lower power consumption and their solid-state nature, which offers longer lifetimes and keeps them cooler to the touch. This positions LEDs well within my "replacement demand" investing theme, and I have identified several candidates for investment, including
SemiLEDs
(LEDS) - Get Report
,
Rubicon Technology
(RBCN) - Get Report
and Cree.
Cree is a leading manufacturer of LEDs, and last year it acquired Ruud Lighting to springboard its efforts at moving up the food chain from just LED chips to higher-margin LED lamps and fixtures. Previously, LED capacity had grown at a breakneck pace in Asia, and this benefited
Veeco Instruments
(VECO) - Get Report
and
Aixtron
(AIXG)
, but growth in that region has slowed. However, LED industry pricing is firming, and that bodes well for margins at Cree in the coming quarters. The improving margin mix in the company's business and improving industry fundamentals help explain why Wall Street says Cree can earn $1.58 per share in earnings in 2013, up from $1.04 this year.
While the
S&P 500
has given back a fair amount of its first-quarter gains since April, Cree shares have given back nearly their entire move thus far in 2012 since peaking just shy of $33 just a month ago. In other words, the shares have fallen more than 28% in the last 25 trading days, compared with the 3.2% drop in the S&P 500, and the shares are moving into oversold territory.
Historically, Cree shares have peaked at more than 30x earnings, and this implies upside over the next 12 to 18 months to at least $30 per share, if not closer to $40 if the company can meet Street expectations. On the downside, over the last three years, Cree shares bottomed at an average multiple of 21.4x earnings, with an absolute bottom at just under 21x. Those historical multiples yield a near-term floor for Cree shares near $21.
Given that favorable long-term risk-to-reward in Cree shares, investors should start adding Cree to their portfolios current levels. Given recent market volatility that is more than likely going to continue in the near term, investors should use that volatility to scale into their overall Cree position. With that in mind, investors should add Cree shares more aggressively between $21 and $22.
At the time of publication, Versace had no positions in stocks mentioned.