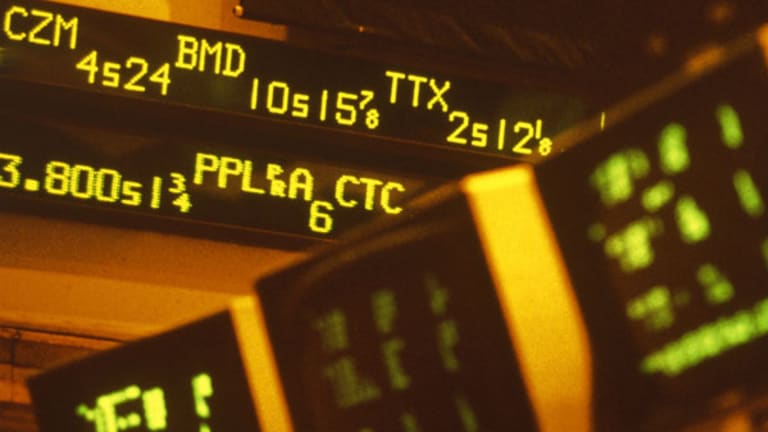 Publish date:
Cramer's Take on Headline Stocks: Dec. 15
Here's what Jim Cramer's had to say lately about some of the stocks in today's news.
Here's what Jim Cramer's had to say lately about some of the stocks in today's news.
Not a Stockpickr member? Join the community today -- for free.
NEW YORK (
) -- Regardless of why a stock is in the news, it never hurts to hear what a professional investor has to say about it. The key is to gather as much information as you can in order to make the most informed investment decisions you can. As Jim Cramer (read an excerpt from his
) often reminds, investors must do their homework.
So what has Cramer had to say lately about today's headline-makers? At Stockpickr, we've combed through his recent
RealMoney
blog posts, "Mad Money" TV show recaps and "Stop Trading!" segments to find out
what he thinks about some of today's newsworthy stocks
.
Boeing
(BA) - Get Report
: Boeing's
787 Dreamliner
finally flew today, after a two-and-a-half-year wait. Boeing has received orders for more than 800 of the aircraft.
On
on Dec. 11, Cramer said he was bullish on Boeing as well as suppliers such as
Honeywell
(HON) - Get Report
and
Precision Castparts
(PCP)
. He owns Honeywell for his
charitable trust.
In a Dec. 11
, he wrote:
"I like Boeing because it has kept up its defense business even as the Dreamliner foundered. But the idea that we could get both planes in the air could be good news for everyone from
Alcoa
(AA) - Get Report
, with its fasteners business, to
Precision Castparts
(PCP)
, a pure play on aerospace, to my favorite,
Honeywell
(HON) - Get Report
, which provides all of the cockpits for both planes and has been a huge drag on a great story."
Best Buy
(BBY) - Get Report
: Best Buy was
on Tuesday despite reporting a rise in third-quarter profit and increasing its outlook for the full year.
During his
segment last night, Cramer said he liked
Tiffany
(TIF) - Get Report
,
Nordstrom
(JWN) - Get Report
and
Kohl's
(KSS) - Get Report
more than
Wal-Mart
(WMT) - Get Report
. "But what I really like is Best Buy," he said.
Potash
(POT)
: According to fertilizer company Potash, North American inventories of the crop nutrient
by about 4% in November, though overall inventories remain 89% above the five-year average.
On Dec. 9, in response to a
call about
Terra Industries
(TRA)
, Cramer said he preferred
Terra Nitrogen
(TNH)
and Potash.
Wells Fargo
(WFC) - Get Report
: Wells Fargo
the government's $25 billion preferred equity investment, the bank announced late Monday.
In a
yesterday, Cramer wrote:
"So much for 'no equity offering' from Wells Fargo. Amazing, they finally admitted they have to raise the money, $10 billion, and let's hope they do it back to where it was last time, at $23.
"Except this time they have lost a lot of trust of the Street because of their endless protestations that they were not going to do a deal. Even as they will be free of TARP after this raising, I like
JPMorgan Chase
(JPM) - Get Report
much, much more than WFC.
"As someone who has liked WFC for many, many years, I am extremely disappointed in how they handled this and how they handle pretty much everything publicly these days. Why draw a line in the sand about no equity deal? Why continue to say that Wachovia was a great deal? Why not say, 'We bit off a lot, but we will get through it, and you have to take a three-year view'? Why not be less promotional? Why not take questions on your conference calls?
"Anyway, if the deal comes at $23 and change, it will be good, because nobody believed Wells anyway.
"I just wonder whether Wells is the Wells we had come to respect and champion, or whether it's not just another bank, and nothing more."
For more of what Cramer's had to say lately about stocks in the news, check out the
portfolio.
(Editor's note: At the time of this publication, Cramer owned Honeywell and JPMorgan for his Action Alerts PLUS charitable trust.)
Stockpickr is a wholly owned subsidiary of TheStreet.com.