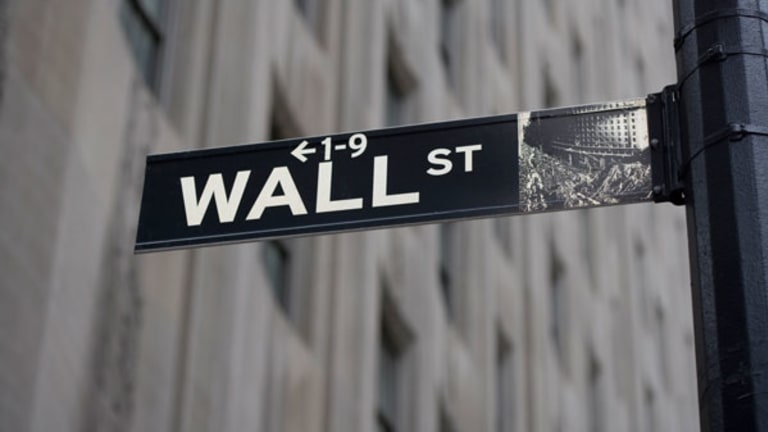 Cramer's Take on Headline Stocks: Aug. 28
Here's what Jim Cramer's had to say lately about stocks in the news, including AIG and Dell.
Here's what Jim Cramer's had to say lately about stocks in the news, including AIG and Dell.
(Updated with closing prices.)
Not a Stockpickr member? Join the community today -- for free.
NEW YORK (
) -- Regardless of why a stock is in the news, it never hurts to hear what a professional investor has to say about it. The key is to gather as much information as you can in order to make the most informed investment decisions you can. As Jim Cramer often reminds, investors must do their homework.
So what has Cramer had to say lately about today's headline-makers? At Stockpickr, we've combed through his recent
RealMoney
blog posts, "Mad Money" TV show recaps and "Stop Trading!" segments to find out
what he thinks about some of today's newsworthy stocks
.
AIG
(AIG) - Get Report
: AIG
, lately up another 2%. Meanwhile,
said he could wait up to three years to spin off a couple of foreign units, something the insurer had previously seemed in a hurry to do in order to repay government aid.
In a post yesterday to his
, Cramer said he worries less than he used to about the "incessant trading" in stocks such as
CIT
(CIT) - Get Report
,
Fannie Mae
and
Alcatel-Lucent
(ALU)
because "when we used to have rules and government officials that were willing to speak the truth about stocks we wouldn't have these single-digit players out there every day." Without that, though, he said, "is it really uninformed speculation?"
As for AIG, he wrote: "Here's a stock that's doubled, or if you want to think about it presplit it has gone from one to two. Why? Because its CEO, a respected one, Robert Benmosche, basically pledged that the company would pay back all of the money owed the government and be profitable."
AIG closed up $2.39, or 5%, at $50.23 on Friday.
Dell
(DELL) - Get Report
: Dell
in its second quarter, up from 15 cents in the prior quarter and above analyst expectations.
In a
, Cramer wrote: "Dell saying big ramp next year, great for
Hewlett-Packard
(HPQ) - Get Report
too!"
Dell closed up 28 cents, or 1.8%, at $15.93 on Friday.
Tiffany
(TIF) - Get Report
: Tiffany
increased its full-year earnings guidance
to $1.65 to $1.75 a share, from $1.50 to $1.60 a share.
On
Wednesday's "Stop Trading!" segment
, Cramer said there was an "all-at-once retail thing going on," which saw companies such as Tiffany and
Williams Sonoma
(WSM) - Get Report
rising at the same time as companies such as
Dollar Tree
(DLTR) - Get Report
and
Family Dollar
(FDO)
. "Tell me if you really need anything at Williams Sonoma," he said. "That can't be going up if people are in a recession."
Tiffany closed up $3.82, or 11.3%, at $37.57 on Friday.
For more of what Cramer's had to say about stocks in the news, check out the
at Stockpickr.
-- Written by Rebecca Corvino in New York.
Register for Stockpickr today!
(Editor's note: At the time of publication, Cramer owned Hewlett-Packard for his Action Alerts PLUS charitable trust.)