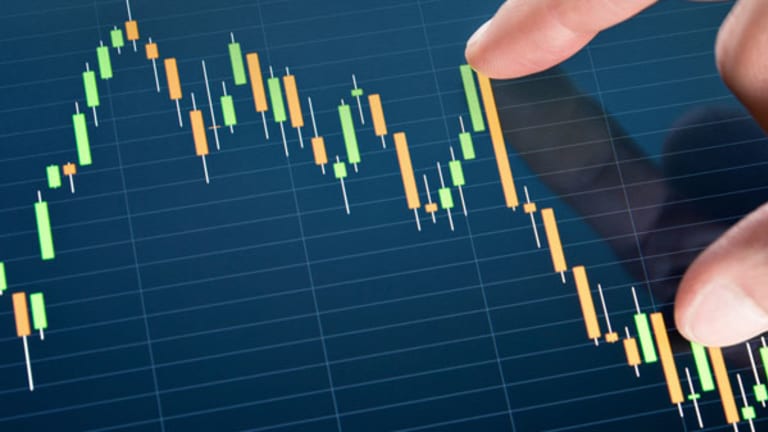 Cramer's Take on Headline Stocks: Aug. 27
Here's what Jim Cramer's had to say lately about stocks in the news.
Here's what Jim Cramer's had to say lately about stocks in the news.
Not a Stockpickr member? Join the community today -- for free.
NEW YORK (
) -- Regardless of why a stock is in the news, it never hurts to hear what a professional investor has to say about it. The key is to gather as much information as you can in order to make the most informed investment decisions you can. As Jim Cramer often reminds, investors must do their homework.
So what has Cramer had to say lately about today's headline-makers? At Stockpickr, we've combed through his recent
RealMoney
blog posts, "Mad Money" TV show recaps and "Stop Trading!" segments to find out
what he thinks about some of today's newsworthy stocks
.
Boeing
(BA) - Get Report
: Boeing has predicted a late-2009
first flight for its 787 Dreamliner
, already about two years behind schedule. The company says the first Dreamliner delivery should occur in the fourth quarter of 2010, and it hopes to be producing 10 plans per month by late 2013.
In a
video
filmed today, Cramer said he doesn't trust Boeing, and he'd sell the stock at current levels and hedge his bets with
Honeywell
(HON) - Get Report
instead. "There's something wrong with the plane, or they would've flown it already," said Cramer. "I question why we should trust them this time."
Sell Boeing, Buy Honeywell
AT&T
(T) - Get Report
: AT&T has decided
phones powered by
Google's
(GOOG) - Get Report
Android operating system.
During
last night's "Lightning Round"
segment, Cramer said that AT&T "is finally on the move." He predicted the stock would go to $30 and said he also liked
Verizon
(VZ) - Get Report
and
Apple
(AAPL) - Get Report
.
Citigroup
(C) - Get Report
: According to the
New York Post
, hedge fund manager John Paulson has been accumulating a
stake in Citigroup
recently of up to 2%.
In a
post yesterday to his RealMoney blog
, Cramer wondered if "we are about to get slammed again by weaker data." He said that "maybe stocks like Citigroup and
Goldman
(GS) - Get Report
are ahead of themselves. Maybe the financial group is too frothy -- witness the final reversals in
Fannie
and
Freddie
mentioned here earlier as perhaps being worthless."
But he concluded that he didn't "see anything big happening" because "the data really is pretty good." " I am simply trying to say," he wrote, "that between money coming in and better earnings vs. too much optimism and deficit issues, I see a push for awhile."
For more of what Camer's had to say about newsworthy stocks, check out the
on Stockpickr.
-- Written by Rebecca Corvino in New York.
Register for Stockpickr today!
(Editor's note: At the time of publication, Cramer owned Goldman Sachs and Honeywell for his Action Alerts PLUS charitable trust.)