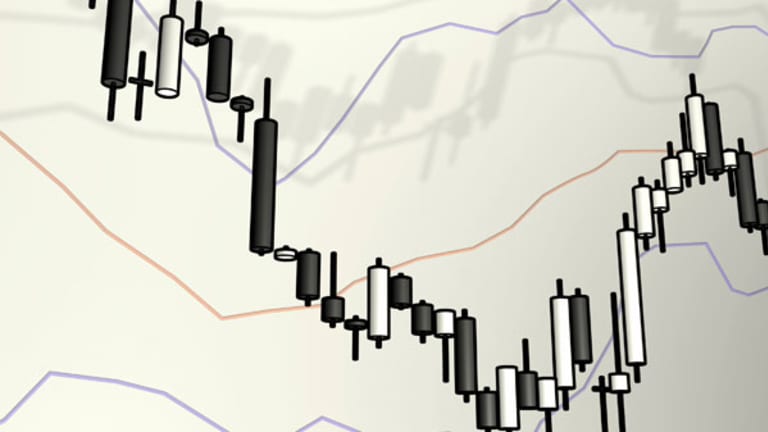 Cramer's Take on Headline Stocks: Aug. 21
Here's what Jim Cramer's had to say lately about stocks in the news.
Here's what Jim Cramer's had to say lately about stocks in the news.
Not a Stockpickr member? Join the community today -- for free.
NEW YORK (
) -- Regardless of why a stock is in the news, it never hurts to hear what a professional investor has to say about it. The key is to gather as much information as you can in order to make the most informed investment decisions you can. As Jim Cramer often reminds, investors must do their homework.
So what has Cramer had to say lately about today's headline-makers? At Stockpickr, we've combed through his recent
RealMoney
blog posts, "Mad Money" TV show recaps and "Stop Trading!" segments to find out
what he thinks about some of today's newsworthy stocks
.
Caterpillar
(CAT) - Get Report
: Caterpillar and
Navistar
(NAV) - Get Report
are negotiating a
to manufacture heavy trucks and engines, reports
Reuters
. A deal is being discussed with in which Caterpillar and Navistar would control one half of the new company and Shanghai carmaker Jianghuai Automobile would control the other.
On
, Cramer said Caterpillar was beating the odds and remaining profitable due to cost-cutting measures.
In an
, he wrote:
"The Empire area might be doing better, but who cares, the Chinese empire's bad! Does anyone else feel like our market's a colony of China?
"China's in charge, but China's 'in-charge-ness' is all about
Bucyrus
(BUCY)
and
CSX
(CSX) - Get Report
and
Joy Global
(JOYG)
and Caterpillar and
Union Pacific
(UNP) - Get Report
and oil and
Freeport
(FCX) - Get Report
and
Potash
(POT)
. It's all about the old hedge fund stocks.
"It is
not
about the U.S. economy and what it means for factory orders to be up -- although conclusively."
Citigroup
(C) - Get Report
: According to
The Wall Street Journal
,
Citigroup is once again attempting to sell
Bellsystem24, its Japanese call center.
On the
Aug. 17 "Stop Trading!" segment
, Cramer said that Citigroup refused to come in "because it's working and cheap."
And in an
called "Analysts Are Finally Seeing the Light on Citi," Cramer wrote:
"Welcome aboard, Bank of America. Welcome to the legion of people who have figured out that the way to value Citigroup is through book value and that book value's just north of $5, your price target. "I think all day people are going to be wondering about an analyst who goes from 'sell' to 'buy' on a stock. I think it's logical. Citigroup was either a buy or a sell. It was either going to make it or be Roubini'd -- turned into the First National Post Office and Bank. "Once you knew it was out of the woods, once the conversion took place, once it was clear that the government wasn't going to confiscate it but flee it as soon as it can -- and at a profit that seems to grow by the day -- then you had to own it. "It would have been irresponsible before. Now it is prudent. "I continue to believe the biggest drawback to owning it is Sheila Bair, who seems to be obsessing about Citigroup instead of about the Corus Banks (CORS) of the world, the ones who have to pay higher rates than others for hot money. Those are the system-crushers. She also seems to act as if CEO Vikram Pandit created the ridiculous contraption that is Citigroup instead of going after Chuck Prince or Bob Rubin, both more logical whipping boys who should have known better. "Anyway, Bank of America breaks ranks. The others will, too. Citigroup's going higher."
Cigna
(CI) - Get Report
: A Cowen analyst
downgraded Cigna to neutral from outperform
, predicting that the company will be unable to pull off an earnings beat.
In an
, Cramer wrote:
"Even as Vince Farrell has correctly outlined the nutty House health care bill, it is obvious that the Senate will strike it down, so the managed care non-dip -- especially as Cigna filed to sell some securities last night -- makes a ton of sense to buy.
WellPoint's
(WLP)
moved a lot but it has an awful lot to gain from the "victory" that Obama's going to declare."
And on
, Cramer said that health care stocks such as Cigna, WellPoint and
UnitedHealth
(UNH) - Get Report
"are doing well," which signaled that they wouldn't be hurt "nearly as badly as people thought."
For more of what Cramer's had to say lately about stocks such as
Sears
(SHLD)
and
Mariner Energy
(ME)
, check out the
Cramer's Take portfolio on Stockpickr
.
-- Written by Rebecca Corvino in New York.
Become a Stockpickr member today!
(Editor's note: At the time of publication, Cramer owned Bank of America for his Action Alerts PLUS charitable trust.)