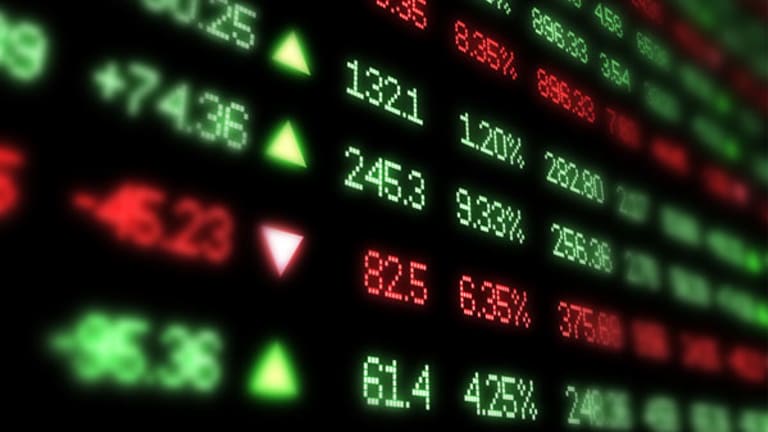 Cramer: Why Some Unloved Stocks Are Rising
What's driving gains in unloved stocks like Nokia and HP? They fell too far in 2012.
We sit here puzzled every day about how Nokia (NOK) or Hewlett-Packard (HPQ) or Best Buy (BBY) or Research In Motion (RIMM) could go up over and over again on such little news.
To me, though, that's not the right observation. I think what's really going on is that they went down way too low in 2012, and all they are doing is recovering from some pretty hideous losses. In fact, I could argue that they never should have fallen to where they got to.
Let's start with Nokia. Here's a company that has a gigantic share of the cellphone market and even the smartphone market, with a terrific entry into China with its partner China Mobile. The stock fell to about $2 and stayed there, even as the company won the Chinese business, sold its headquarters to fix its balance sheet and laid off a huge number of employees to stem the losses.
These were all the actions taken by a company that was recognizing its problems and taking action, but the market didn't want to hear anything about it, and the stock was endlessly downgraded. It has since almost doubled.
Hewlett-Packard isn't my cup of tea. It stumbled badly in the acquisition of Autonomy, and it seems to have no clear path to deal with the commoditization of its hardware or the market-share loss of its consulting business.
I don't know how Meg Whitman will turn this ship around on an earnings-per-share basis, but I monitor the bonds of the company, and they were trading up at year-end while the stock was trading lower. That's a tell, a tell that the stock is wrong, and we found out not that long ago that Hewlett has suitors for what it might want to sell and that it doesn't need to sell anything. No wonder the stock has been rallying and has moved up 20% this year.
Best Buy is a situation where it's pretty much the only game in town these days. That doesn't mean that perhaps there shouldn't be a game at all, but I think that Best Buy's problems are execution oriented. Best Buy, like so many other chains, has too many stores and too many unprofitable ones. It is closing the unprofitable ones, and the result is better-than-expected numbers that I think can be trusted, even as Amazon (AMZN) has taken a lot of share.
There used to be a ton of choices out there, of which Best Buy was only one. Now Best Buy is the only one, and there are times, believe it or not, when you actually need to buy something from the store. Not everything is Amazon-able.
There was vast confusion involving this stock, because it became binary: It was either going to get a bid to go private or it was going to go to zero. This last set of numbers, however, has shown that there's a third path: a muddle-through strategy of a smaller, more lean and less profligate company that isn't all things to all people all over the country but just a solid operator that can make money. Maybe not a lot of money. But it can be profitable, and if it can be profitable, it isn't done going up.
Finally, there is Research In Motion. This stock was loved in the $50s, $40s, $30s, $20s, even the teens, before it got a slew of downgrades when it was clear that it was losing share and didn't have an answer for its woes.
But late last year, this company got religion and starting firing people and closing plants while at the same time revealing that it simply hadn't lost nearly as many subscribers as people thought.
The moves surprised people, and the stock started moving higher into the quarter, and sure enough, the quarter was a good one. However, management immediately discouraged people from raising numbers off this last quarter, and the stock, which had doubled from $7 to $14 plummeted back to $11.
Since then, nothing really important has happened other than the planned launch of a new phone and the possibility, announced this week, that the company will get out of the hardware business.
It would presumably then be a subscription and intellectual property business that would contract out its phones.
These positives have the stock screaming back to the $17 level. I don't think that's all that shocking, given that it still has so many millions of subscribers, a keyboard that people love and a good balance sheet.
In fact, again, the real issue is that like so many other stocks, it should never have traded as low as it did.
Yep, it isn't that these stocks are having a big run. They are simply having a huge bounce from where they should never have been.
Action Alerts PLUS, which Cramer co-manages as a charitable trust, has no positions in the stocks mentioned.