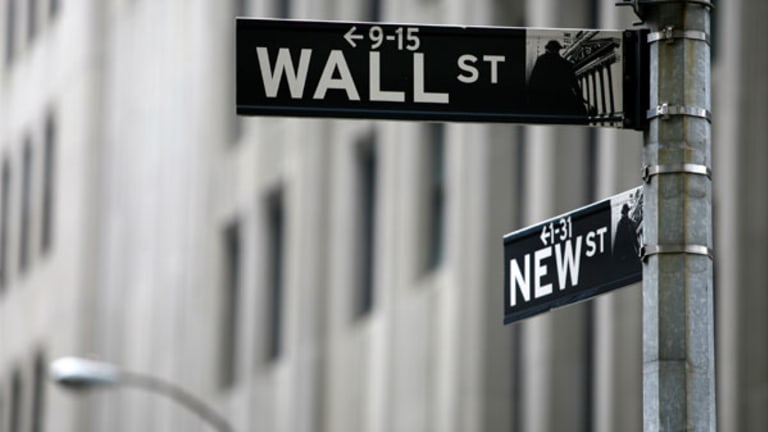 Cramer: What's Really Driving Tesla?
The scarcity of shares is crushing the shorts and boosting the price.
Editor's Note: This article was originally published at 11:28 a.m. ET on Real Money on May 14. To see Jim Cramer's latest commentary as it's published, sign up for a free trial of Real Money.
NEW YORK (
) --We've all heard of cars that can go from zero to 60 in four seconds or less. But how about a car company whose stock can go from $56 to $97 in four days? That's the curious case of
Tesla Motors
. Ever since this once-derided company posted a profitable quarter last week, the stock has been on one of the greatest tears I have ever seen.
When you own shares in a company, you always hope that the CEO cares about the stock. Most CEOs I deal with act as if the stock doesn't matter. The "I just pay attention to the business and the stock will take care of itself" attitude is the prevalent way of thinking. It drives me crazy when heavily incentivized CEOs talk that way because, frankly, how can they not care about the stock? Even billionaires care about their net worth.
Elon Musk, the CEO of Tesla, is not one of those hands-off-the-stock CEOs. The conference call after the recent Tesla quarter read like a recipe of how to move a stock higher. You show profitability when only a handful of analysts expect it, and you beat the high man, meaning the person actually looking for real earnings, putting up 12 cents when the most bullish analyst was looking for 4 cents. That allows for a monster guide up in estimates.
You increase the number of cars you are selling because demand is so strong. You make more money per car and increase the gross margin guidance. You talk about global demand being well in excess of what you can produce this year to create a multi-year product story. You offer cheaper financing terms because you want the car to be for the masses, not just for rich people, something that Henry Ford first thought of when he decided to make the Model T available to the masses. And, most importantly, you make a point that you do not need more financing. You have enough. So no stock deal has to occur.
As fabulous as all of these bits of data are for the stock, the last point -- no new financing -- may be the most important. That's because more than 40% of the stock is sold short, meaning that many hedge funds are betting against this company, hoping that the company would lose money and it would have to float a lot of stock. That would bust the tightness of the supply and make it easier to cover -- if one needed to cover at all.
The company is now worth $10 billion vs. the $3 billion it was worth a couple of weeks ago, so you might think this is all alchemy. But along comes Morgan Stanley today, a completely legitimate brokerage house, raising its price target on TSLA from $47 to $103. That's a total validation of everything positive about Tesla, and suddenly the shorts have no place to go. They have been run over by a beautiful sleek Tesla, which Morgan points out is the best brand in the industry as
Consumer Reports
just awarded it with that exact title.
Let's put aside how great Tesla may be. Let's forget that the history of new car companies is at best, checkered. Instead, let's talk about what's really driving this stock besides an electric engine. It is short sellers who are frantically trying to find stock to maintain their positions. Remember, when you are short a stock you have to borrow it first to sell it. You also have to maintain that borrow, meaning that brokers reserve the right to be able to say, "We can't find stock to sell to real buyers, so you have to cover your short or we will just buy you in." The dreaded buy-in -- that's what's happening.
When a broker does a buy-in on a short he doesn't care what price is paid -- even if it rips the lungs out of the short, the broker must meet the demands of the buyer, which trump the rights of the short seller. Without new supply, the shorts are just being crushed and that, not the engine, the sleek design, or the numbers, is what's driving the stock. Until more supply can be found, get used to this craziness. It's just the way it works in a crowded short, and always will.
Action Alerts PLUS,  which Cramer co-manages as a charitable trust, has no positions in the stocks mentioned.