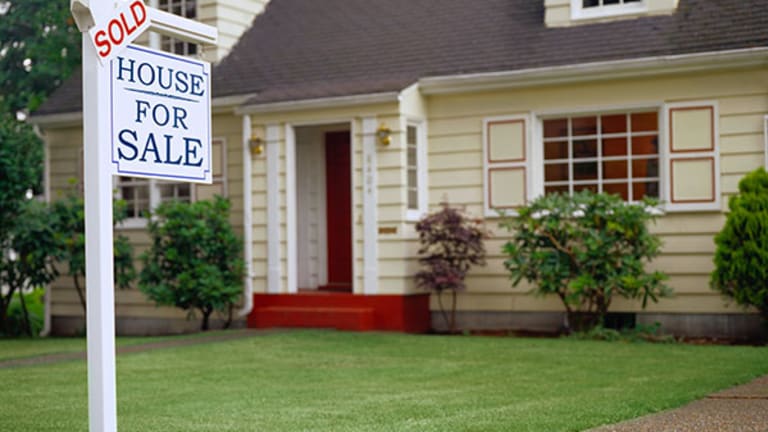 Cramer: What Will the Fed Do After Lennar's Great Earnings?
At any other time, homebuilder Lennar's earnings should make investors happy. Not with today's Federal Reserve, Cramer says.
Editor's Note: This article was originally published on Real Money at 9:55 a.m. on March 29.
Do you want to see a homebuilder with a disappointing quarter saying that things aren't as good as they should be?
Or do you want what Lennar (LEN) just gave you, the best since 2006, one with excellent steady growth, terrific gross margins, a nice increase in selling prices and a fabulous backlog?
In any other industry, you would want exactly what Lennar just gave you.
But on the eve of an employment number that could come out strong, down the path of an amazingKB Home (KBH) number that pretty much left the stock unchanged, I wonder whether this one will scream "peak" to people once again.
I don't think it is a peak, unless there are some of the Fed who just want to sacrifice 2016 and get it on with already.
I am beginning to believe that's the sensibility of some on the Fed. They see Lennar back to where it was in 2006 -- the dreaded 2006 -- and they want Lennar cooled off. They want the economy cooled off and they are not going to let the strong dollar or the collapse of oil do it.
They want the weakness on their own hands, because some believe rates should never have gotten down this low to begin with.
So, as we fret over lower oil and we wonder about peak housing, I say be careful, this isn't the set-up we want going into Friday.
Unless you want the Fed to tighten three times because housing is so strong -- as if that is what it is all about anyway.
At the time of publication, Jim Cramer's charitable trust Action Alerts PLUS held no positions in stocks mentioned.