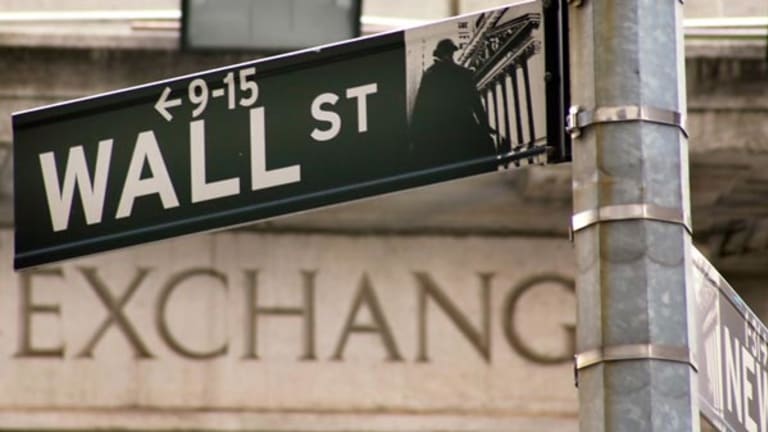 Cramer: Weak European Earnings Could Trigger Selloff
Weak European earnings and warnings of worse to come is all the market may need to trigger a stock selloff.
Please enjoy this free sample of our premium content featuring Jim Cramer. To get all of Cramer's premium content free for a limited time, please register here.
NEW YORK (
) --Oh yeah, they trade stocks over there, too, not just bonds. And the stocks are up huge, even as they shouldn't be. That's how I felt after looking at the warning from
Siemens
(SI) - Get Report
, the dismal results from
Ericsson
(ERIC) - Get Report
and the estimate cuts from
Nokia
(NOK) - Get Report
).
The Europeans are getting their butts kicked as they muddle through the euro-debt crisis, as there's been little thought given to growth and all of the concentration is on German-demanded austerity.
So there are points to be given up.
We could easily use Europe as
the reason for a selloff today. We haven't had a selloff in ages and we haven't had anything euro-driven since the beginning of the year when either the bears from across the ocean stopped crossing or they went into hibernation. It's been remarkable how the whole "risk-on/risk-off" mob left the building at precisely the moment when that ETF was created to trade risk-on/risk-off, the exact phenomenon we see with most ETFs, created at the top when they are least needed.
They are rarely criticized though because ETFs are in some sort of holy pantheon that allows you to create anything you want.
Hokum.
But then again, I don't derive any money from them so I can afford to be honest. Everyone else I know is in the great ETF land grab and intellectual honesty's too expensive.
Hey, you have to make a living more substantial than everyone else save Romney, don't you?
But today could be the day where we think, hmm, the world is slowing and we have been bidding up industrial stocks for ages.
Today's the day we have to watch the levitating cyclicals, up some 35% from the bottom with barely a breather.
Do you buy puts on
Caterpillar
(CAT) - Get Report
? I bet it opens down too much to get them off.
So, Europe's back in the form of corporate news, and while not as threatening as prospective SocGen defaults or Italian failed auctions, nonetheless the market's not ready for it.
The price must be paid.
At the time of publication, Cramer had not positions in the stocks mentioned.