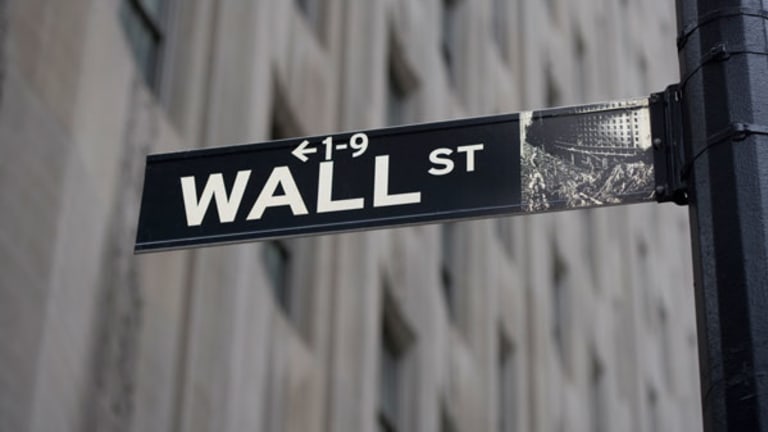 Cramer Transcript: I Won't Bet Against Larry Ellison
Jim Cramer doesn't love Oracle, but he won't bet against Larry Ellison.
NEW YORK (TheStreet) -- Debra Borchardt interviews Jim Cramer regarding Oracle's prospects. A full transcript appears below:
Debra Borchardt:
We've got Oracle reporting on Thursday night. There's a lot of question as to whether they're going to give better earnings. This is a very dodgy IT sector right now, very uncertain. What are you looking for out of Oracle's earnings?
Jim Cramer:
You have headwinds galore. You've got European worries but you've got Larry Ellison.
Debra Borchardt:
PC weakness.
Jim Cramer:
I don't want to bet against Larry Ellison. This has been creepingly higher stock. I like Salesforce.com. Now of course Salesforce.com, maybe these guys are enemies or frenemies...I've been going through the jobs book in preparation for an interview I'm doing with Walter Isaacson for a fundraiser and you know Ellison is very charged up about jobs. Ellison is at the center of much that's smart. I'm putting Oracle in the camp more of IBM and Accenture than I am of Hewlett Packard, although Hurd's from there, or Dell. I don't expect any fireworks out of Oracle. When the smoke clears it's going to be up five-eighths or down five-eighths.
Debra Borchardt:
So you're looking for modest earnings, maybe some improvement in cloud?
Jim Cramer:
Yeah. I think it'll deliver. Obviously Salesforce is trying to gun for Oracle. Salesforce has Dreamforce today and I've got Mark Benioff on Mad Money. You know, I would put Oracle with some contract of the 30 calls because I think that's fine. A lot of people could say, "Jimmy, you should be selling premium Oracle because it does nothing, but I'd rather be on the call side than the put side but I'm very conscious that Larry Ellison is a guy who is the most competitive guy in the world, and he will find a way and it will be a legal way, but he'll find a way to do the numbers slightly better.
Debra Borchardt:
And they are near their 52-week high, so you like the calls better because of that. Okay.
Jim Cramer:
I think Oracle's fine. It's not my favorite. I like IBM. That's an Action Alerts Plus stock name. I like it more. I like Accenture more. I like Salesforce.com. Salesforce.com, their December call is a real bargain. Even money.
Debra Borchardt:
But sounds like you're still...you're not...okay.
Jim Cramer:
But I'm not betting against Ellison. I would bet against Meg Whitman but I would not bet against Ellison.
Disclosure: TheStreet's editorial policy prohibits staff editors, reporters and analysts from holding positions in any individual stocks.