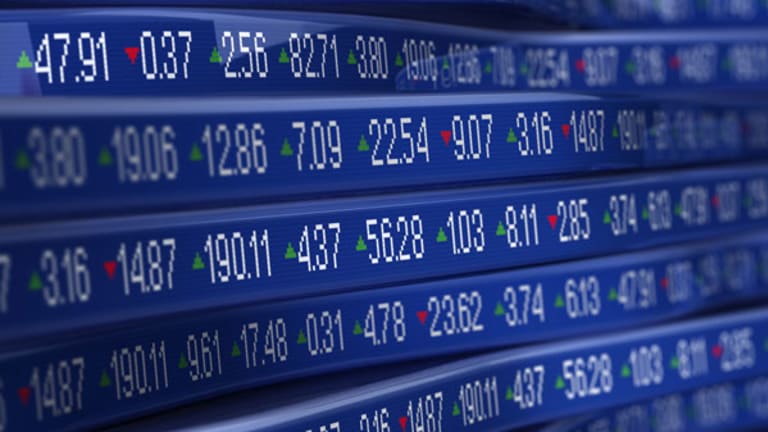 Cramer Transcript: Democrats Could Ding Dividend Stocks
Jim Cramer doesn't fear the fiscal cliff, rather, the impact of a Democratic win.
NEW YORK (TheStreet) -- Debra Borchardt interviews Jim Cramer regarding the "fiscal cliff." A full transcript appears below:
Debra Borchardt:
Jim, we keep hearing about the fiscal cliff, the fiscal cliff...it's looming. I feel like the sky is falling, the sky is falling...it's all going to happen in January. I want to ask you a couple questions...one, do you think it's really going to happen? And two, how do you position a portfolio for something like this? So do you think it's going to happen?
Jim Cramer:
Sure. Every region has something going wrong. China, maybe it's not coming back although I can tell you from the Baltic Freight and from Suez Match rates, there seems to be some good news in China coming, just slight...a China-Japan trade war. Brazil can't seem to get back the growth. India's got inflation. Europe is a disaster. We have a fiscal cliff. Of these, this is a lesser of evils because it can be resolved. It's political will. It's not a situation where we implode no matter what. It's a situation where we can create an implosion by our own intransigence.
Debra Borchardt:
It's not a tsunami, it's not...
Jim Cramer:
Right. And therefore I think that it is better than all those. I think that there will be some resolution because in the end people do want to it in the election. The stock market is telling me that there's too much worry about the fiscal cliff although I think when you go read the comments of FedEx you see that it's kind of fiscal cliff in the background. For a lot of companies, fiscal cliffs in the background. David Cote at Honeywell for example. But I'll come back to this.
I am not going to change my investing style based on a fiscal cliff. I am thinking that if the House goes Democratic and Obama wins and I think there's a very good possibility of all this, then the dividend stocks won't do as well because the tax rate's going to go up. They don't respect the dividend tax rates as much as the capital gains. Capital gains are hallowed ground even though I hate that because the smartest accountants can always turn ordinary income into capital gains. But I am a believer that we're the best place to be and a fiscal cliff could drive us down four or five percent, but we might be at new highs before that happens.
Debra Borchardt:
Sounds like your odds though for fiscal cliff were not high.
Jim Cramer:
No. I think it can be resolved and I think that the Democrats could really sweep things here and that will resolve the fiscal cliff. It may not be the way that the market wants but it will be resolved and maybe what we want is certainty.
Disclosure: TheStreet's editorial policy prohibits staff editors, reporters and analysts from holding positions in any individual stocks.