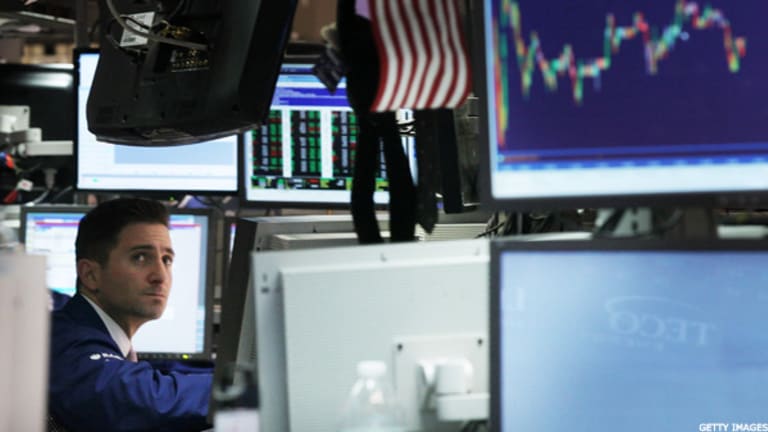 Editor's Note: This article was originally published at 8:15 a.m. EDT on Real Money on July 24. To see Jim Cramer's latest commentary as it's published, sign up for a free trial of Real Money.
NEW YORK (
) -- When the consensus speaks, it sure is hard to argue with it. Last night, the consensus on the
Apple
(AAPL) - Get Apple Inc. (AAPL) Report
call was this: No matter how the company spins it, there is a saturation of high-end phones.
Even though Apple sold a monstrous 31.3 million iPhones -- about 5 million more than anyone was looking for -- it doesn't matter. The consensus holds that the market isn't growing anymore.
In fact, the additional phones, at least according to the analysts, are "the wrong" phones -- because many are iPhone 4 and 4s models, and that's not the Apple way.
This company is supposed to only sell brand-new phones, and the trade-down and starter-phone gambit is something the other guys do, not Apple. It's worse. The consensus believes -- even as Apple's gross margins have stayed steadier than most had thought -- that Apple product is now cannibalizing and that the iPhone 5 isn't "good enough" to entice new buyers.
In other words, the consensus has spoken, and Apple doesn't have it anymore. The imagination, the excitement and the new-product glow are all finished -- because the old products, the Steve Jobs products, are now overshadowing the Tim Cook products. Unless that changes -- and the consensus sure doesn't believe that's possible -- Apple is a low- to no-growth company that you don't really have to pay attention to anymore.
Not only that, but the consensus doesn't like where Apple sells its product. Apple's blowing the doors off sales in Russia and India, the U.K., Turkey, Poland and many Asian countries, and it's doing some incredible sales, of course, in the U.S. But all that means nothing.
The only sales that matter are from China, and China - well -- it isn't Apple's strong suit. Oh, sure, Apple sells a lot of tablets there. The consensus has to acknowledge that, because how else could China be generating 14% of sales? But you can tell the consensus wants to see double or triple that before the jackal-led think-pack is satisfied. You could tell by the tone that the consensus isn't happy with the "Arc of time" opportunity that Tim Cook has traced out about China, because the analysts want Chinese growth here and now. It's almost as if a Chinese phone sale is worth two or three phone sales in India -- something that I am sure the Indians aren't too crazy about!
Oh, and did the consensus ever bury the iPad tablet as a new product. If you listened to this call you would have thought an iPad sale is nothing but a sale of a Sony Trinitron television or, worse, a Zenith -- and that Zenith TVs are kind of giveaways that don't matter anymore. Between the sales of the iPhone 4 that cannibalize, and the declining tablet sales, you can only surmise that Apple's doing nothing right and is on its last legs.
What's the truth? Well, how about this? The consensus hates Apple too much. It is tired of Apple telling it how it is doing, and it is now telling Apple how the consensus thinks it is doing. There's only one problem: The stock market doesn't seem to care either way. Information technology is not doing as well as Apple says it is, and it is not as bad as the analysts say either. It's just that the balance of power has shifted, and that makes for some pretty depressing reading until new products come out, and the discourse changes to the positive -- and, with it, the longer-term trajectory of the stock. That's unless, of course, the consensus is right and there is no "there" there -- at least not any longer.
At the time of publication,
, which Cramer co-manages as a charitable trust, was long AAPL.