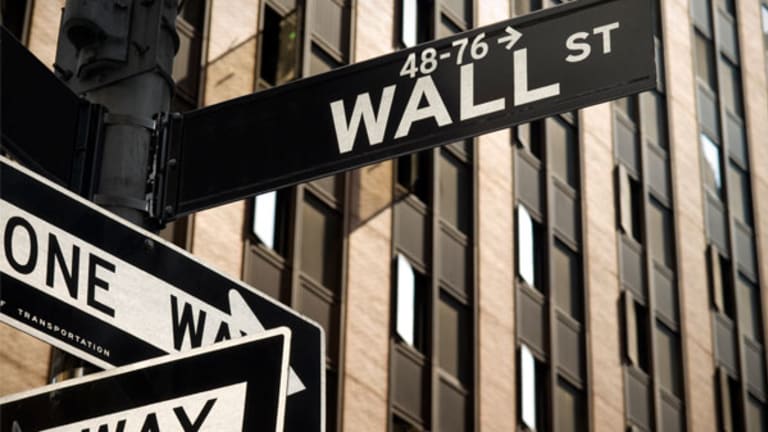 Cramer: Tackling the Rotation Dilemma
Do you go to the worst stocks, knowing they can only get better? Or do you go to the good stocks, knowing they are good?
Editor's Note: This article was originally published on Real Money at 6:53 a.m. EDT on May 7. To see Jim Cramer's latest commentary as it's published, sign up for a free trial of Real Money.
NEW YORK (
) -- One minute you can't own enough drug stocks. The next minute you can't own any drug stocks. Same with the foods. But where to go?
Do you go to the worst, knowing they can only get better? Or do you go to the good, knowing that they are good?
I have been in this dilemma many times in my life, and I have always resolved it in a practical, but chicken, way: pick the worst that have already told you things are bad. That way you won't be shocked when they stay bad.
Along these lines you can make a case for
Cliffs Natural Resources
(CLF) - Get Free Report
,
Vale
(VALE) - Get Free Report
and
Alcoa
(AA) - Get Free Report
. Cliffs Natural and Vale are iron-ore plays, and nothing's more in glut in iron ore than aluminum, hence Alcoa. Here are three companies that are still being shorted, still being bet against with everyone writing them off. Vale, no matter what it does, is known as one of the absolute favorite hedge fund shorts because of its relationship with China. The shorts don't care about the yield, they think the dividend's a goner even if it was just declared.
Alcoa? The rap here is that it needs to do an equity offering to satisfy the ratings agencies. No matter that it is closing expensive capacity in Europe and building cheap capacity here. The company's extremely well run, but it doesn't matter as long as aluminum is in glut. But take a look when it wasn't in 2007. You get a five-fold hit.
Cliffs is the most difficult of all. First, its balance sheet is improved ever since it did what, in retrospect, was a brilliant deal offering stock at $29. Unfortunately, everyone who bought in on it was crushed, something I know I didn't see coming. Second, not that long afterward, a major brokerage said that Cliffs is about to fall victim to a major expansion of iron-ore sales in this country, which sounds suspiciously like what happened to the old Cleveland Cliffs when there was too much iron ore. So, it became a free-fire zoned.
What do you do? Alcoa's a call already, by virtue of its $8 stock. Vale can be done in Sept. 15 calls for a couple of bucks and Cliffs October 15s for 6 and change.
You want to match it with something on the other side? Neither
Bristol-Myers
(BMY) - Get Free Report
nor
Amgen
(AMGN) - Get Free Report
had the growth I expected. Puts could be in order.
Now, I am reluctant to short anything here because the sector rotations are very swift. But a long call/common CLF, Vale, AA, long put Amgen, BMY (preferable the in-the-monies) might be the way to play this next leg.
At the time of original publication, Action Alerts PLUS, which Cramer co-manages as a charitable trust, was long VALE.