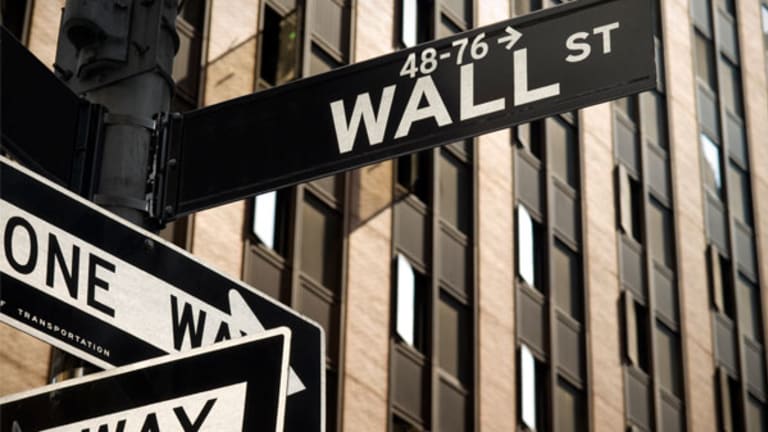 Cramer: Russia's Impact Finally Being Felt
We're close to cutting numbers on major U.S. industrials now.
NEW YORK (Real Money) -- It must have just dawned on people after work last night that Russia is bad news for the stock market.
I guess investors needed to hear it from companies as diverse as Siemens, Adidas, and Shell (RDS.A) all at once to drive the point home. Yes, Russia, Ukraine, Russian impact on Europe, strong dollar, it's all coming together in one ugly morning.
There's a grudging recognition that not only are the sanctions not working, but they are making Putin dig in his heels. Digging in his heels means that he is going to cut the natural gas spigot to Europe when it gets cold. I think that's how a company like Siemens could withhold an outlook for 2015. I think it is how Shell last night said it could be a game changer. Adidas didn't even have to wait until winter to lower the boom. It did so now.
I think the chasm is growing here not just with Russia and the West, but the West and the president. The Germans, whom we think are very much in control of the negotiating stance, want things to be solved diplomatically.
President Obama wants it to be solved.
The Germans want things to be solved before it gets cold.
Obama's not worried about warmth; he's got no ties to Gazprom.
The Germans have huge business interests in Russia, and many of its businesses run on that natural gas.
Obama could care less about business, never has, never will. In fact, I think he doesn't believe he is accomplishing anything until actual earnings per share are hurt. I sometimes wonder if he thinks that the stock market is this bizarre abstraction that should be going down because of the things he is doing and if it hasn't, he's not being tough enough. I think many of us felt that way about the banks in the early Obama administration days and are now feeling it about the industrials.
Regardless, it is all about Russia today and a recognition that we are, at this pace, only a few weeks from cutting numbers (Russia-Europe-strong dollar), and that's going to tar pretty much every major international industrial company that's headquartered in the U.S.
Of course the money's going to go somewhere, most likely biotech and the cloud, the same refuge as always when an economy slows and the dollar's strong. Sure, in the old days it went to Procter (PG) - Get Procter & Gamble Company Report, Kellogg (K) - Get Kellogg Company Report, Colgate (CL) - Get Colgate-Palmolive Company Report and the like. But they, too, have too much dollar exposure, so they don't get bought either.
Until someone capitulates, this one's getting worse, not better.
What does Russia have to do with the price-to-earnings ratio of the S&P industrials?
From here on, everything. 
Action Alerts PLUS, which Cramer co-manages as a charitable trust, has no positions in the stocks mentioned.
This article was originally published on Real Money at 6:45 a.m. on July 31.