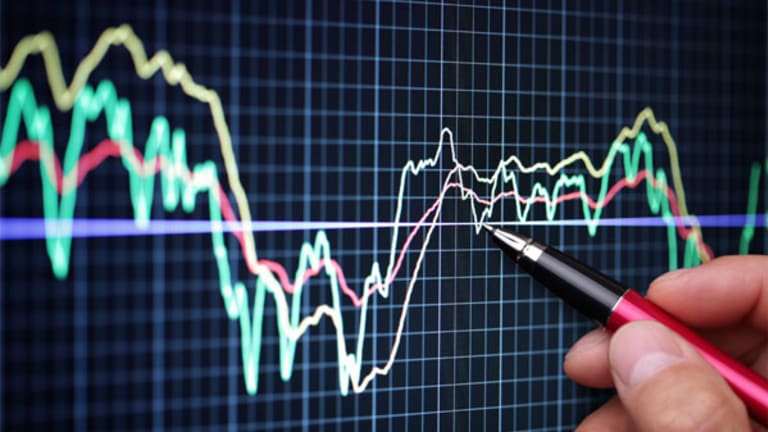 Cramer: Running Head-On Into 1929
People will say the stock market is headed for a 1929-style crash if we see yet another positive Tuesday finish.
Editor's Note: This article was originally published at 7:03 a.m. EDT on May 21 on Real Money. To see Jim Cramer's latest commentary as it's published, sign up for a free trial of Real Money.
NEW YORK (
) -- Can the market make it 19 straight Tuesdays up? Can that happen? I know these things are silly, but let me tell you the lore and yore of it, and maybe you'll understand the tyranny the bears have over the bulls with just this one statistic.
First, no bear will give this Tuesday skein its due, even though it is monumental. Second, the previous record was 15 straight Tuesdays. So we have already had three more weeks of up Tuesdays since the last time.
Now, here's the easily made bear case: The streak we broke? It was June 21, 1927 to Sept. 27, 1927.
So, here's what we can conclude with great pundit certainty. The market has taken out a record set in 1927, set two years before the great crash, and that represents a remarkable statement about just how dangerous this stock market really is.
Many people are comparing this market with 1999 and that run-up to the
Nasdaq
crash of 2000. Now, with this statistic, we can compare it to the run-up to 1929!
Now, of course, if it is a run-up to 1929, we have two more years of partying. If it is a prelude to 2000, we have a remarkable move ahead of us until the market crashes and burns. Consider that stocks in the Nasdaq Composite moved 1000 points in less than three months as the index roared toward its all-time high. I'll take 1000 Comp points here without a problem.
There are an awful lot of talismans and homilies that have led people astray during this period. In fact, keeping people in this market is a heck of a lot harder than getting them out. The latter comes easily.
But if we have an up day Tuesday, and we make it 19 straight, I think that it will do more to drive people away than it will to bring them in. These days, that kind of streak makes people nervous, not confident.
Like it or not, that's what's really wrong with the investor psyche here. The good news makes them less confident, and the bad news makes them lack any confidence. At least if the market breaks the streak people might say, "At last I have a chance to get in now -- it's not so hot anymore."
But, then again, it might just be that people will say, "1929, here we come."
I guess it's just the most ignominious bull market of all time.
At the time of publication, Action Alerts PLUS, which Cramer co-manages as a charitable trust, had no positions in stocks mentioned.