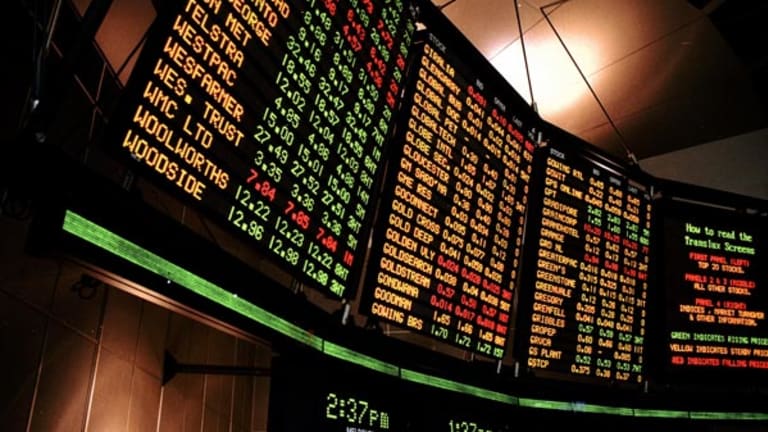 Cramer: Put Wells Fargo in Charge of Housing
Wells Fargo has shown more ability than the government to drive delinquencies down.
Click here for information on RealMoney, where you can see all the blogs, including Jim Cramer's -- plus reader comments -- in real time.
NEW YORK (
) -- Just put
Wells Fargo
(WFC) - Get Free Report
in charge of housing. Given how bad the Case-Shiller numbers are -- totally out of sync with the rest of the economy -- and given how well Wells Fargo has handled its mortgage problems, it wouldn't be such a bad idea to just have Wells design and execute the next federal program for housing relief. I say next, because from all accounts this new one is looking stillborn like the rest of them.
I am not being facetious here. Think of this mortgage industry. Wells has a $1.8 trillion portfolio. It handles 26% of originations. It has had a remarkable decline in the total delinquency and foreclosure rate for residential mortgages in the last year, from 8.96% to 7.63%. That's a staggering level of improvement, especially when you consider the portfolio of terrible mortgages it got from its Wachovia acquisition, including a horrid top-of-the-market basket of mortgages from Wachovia's 2006 purchase of Golden West.
Aside from the fact that it is hard to imagine anyone doing worse than the government, think about the way Wells gas gone about getting this rate down. First, it created 40 workshops and 27 home preservation centers. We can sneer at these as window-dressing, but consider that these helped put into place 716,000 active trial or completed mortgage modifications, which, judging by the aggregate numbers, can't have nearly the recidivist rate that the government's programs have had.
Further, Wells has forgiven $4 billion of principal with its tattered "Pick-a-Pay" portfolio of little-to-no-money-down loans that it inherited from Wachovia. One-third of the total loans in that portfolio have been modified.
Plus we know that Wells Fargo is a better lender than most, as its delinquency rate is 400 basis points lower than industry average, excluding Wells (important to mention "excluding," because Wells pulls down the averages so much!).
>>Learn about this premium service that hands investors investment strategies from veteran Wall Street pros.
For all of this, Wells receives very little attention, since the vast majority of the market's focus is on
Bank of America's
(BAC) - Get Free Report
incredibly bad mortgages, in part due to Countrywide.
I think it is time for the government to rethink its tactics here. By outsourcing this process to Wells it would give up nothing and turn over this business to a bank that has been a better actor than most -- not saying all. More important, it would be like turning the process over to someone who knows what a bad loan looks like, who knows what is about to go bad and who knows how to fix the situation.
I am sure there are plenty of people out there who think this is all fanciful. But this government outsources many of the military functions, for heaven's sake, and that involves lives, not money. Wells could do a better job, and this crisis, which remains at the heart of the American recovery problem, could at least be considered on the right track after so many botched attempts to get it right.
At the time of publication, Cramer had no positions in securities mentioned.