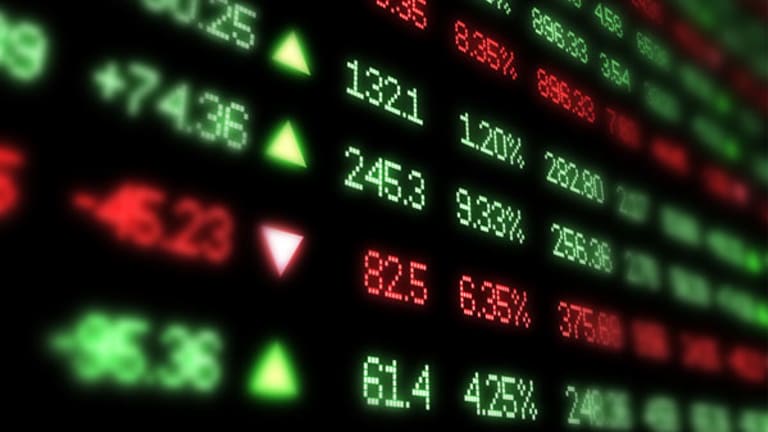 Cramer: Mystery of the Missing Traffic
Looks like shoppers avoided the mall and shopped online.
Editor's Note: This article was originally published at 7:31 a.m. EDT on Real Money on Aug. 23. To see Jim Cramer's latest commentary as it's published, sign up for a free trial of Real Money.
NEW YORK (
) -- We've seen a major conundrum this retail season and it is on the minds of every retailer I know: the dramatic -- and that's not too strong a word -- decline in traffic, in people coming to the stores.
Think about it. Almost every retailer who missed expectations complained about traffic, particularly the apparel retailers. When you studied that horrendous miss from
Abercrombie
(ANF) - Get Abercrombie & Fitch Company Report
-- and everyone should study it so you never get caught in a teen apparel mess again -- you come back to one word: "traffic." They simply couldn't get people into the stores. Same with all of the other cascading teen apparel stores that had been such a hotbed of hedge fund activity.
But
Macy's
didn't get the traffic it wanted, nor did
Nordstrom's
(JWN) - Get Nordstrom Inc. Report
.
It's been the common denominator for all but home goods stores, closeout stores and highest fashion apparel, as opposed to say the
V.F. Corp.
(VFC) - Get V.F. Corporation Report
materials sold at department stores and the
Nike
clothing sold at
Dick's
(DKS) - Get Dick's Sporting Goods Inc Report
(I am saying Nike because Dick's specifically said there was no problem with
Under Armour
(UA) - Get Under Armour Inc. Class C Report
clothes.)
Even
Gap
(GPS) - Get Gap Inc. (The) Report
, which reported a stellar quarter last night (truly terrific with a guide up and dividend boost and one that we like for Action Alerts PLUS) talked about a decline in traffic for its stores.
Very puzzling.
So let me trace out a theory. I think this might be the quarter, and the year, where the stay-at-home shopper, using all of these cool Web sites, trumps the person who gets in his or her car and goes to the shopping center or the shopping mall (remember from the REITs they are two different things, but for the purposes of this thesis they are the same.) The hassle-free Web experience has now trumped the hassle-plenty mall existence which, at a time where disposable income isn't increasing, could be the key to the declining traffic. Ask yourself, have you bought goods at the Web site of the company you want the product of where you might have gone to the mall to get it otherwise? You bet you have.
Now, here's where the mall and shopping center come in. When you go to the mall you walk by a lot of stores. You are in traffic. But when you don't go to the mall you are not in traffic. I think when people are strapped, the mall is a distraction, if not the enemy. You are a kid in a candy store and you can't afford a lot of candy. You can afford what
you
want, but not what they want to sell you. So why go? Why have the hassle?
That's where the traffic went.
Now, rich people can still shop. That's
Michael Kors
(KORS)
. So can homeowners whose homes are going up in value and can be fixed up now without throwing good money after bad. You have to go to
Home Depot
(HD) - Get Home Depot Inc. (The) Report
or
Lowe's
(LOW) - Get Lowe's Companies Inc. Report
if you want to get the power tools and the kitchen and bath. By the way, integral to my thesis will be the number
Restoration Hardware
(RH) - Get RH Report
reports in three weeks because they sell the most expensive housewares. These hard-goods merchants are places where you still need the showroom and you might need the help. Plus, contractors go to Home Depot and Lowe's, not
Target
(TGT) - Get Target Corporation Report
and
Wal-Mart
(WMT) - Get Walmart Inc. Report
, two more challenged retailers.
But further buttressing this thesis are the quarters of
TJX
(TJX) - Get TJX Companies Inc. (The) Report
earlier this week and
Ross Stores
(ROST) - Get Ross Stores Inc. Report
last night. They were both bang-up. Throughout the retail food chain there is way too much apparel inventory. That's how TJ and Ross can shine. I bet their next quarters are even better, as this spring and summer apparel has to be cleared out at all costs.
That means, again, not enough traffic. It is, by the way, bad news for V.F. Corp., which is a premier apparel company, and you could see that stock roll over big-time in yesterday's up tape.
Yes, the Web sites, the social and the mobile, I think they are all combining to crush traffic even as the direct-to-consumer numbers have been pretty fabulous all across the board.
That means, to me, that the traffic stayed home and shopped. So it didn't matter what you did to pull the people strolling in the mall to the store. They weren't there anyway.
Action Alerts PLUS, which Cramer co-manages as a charitable trust, is long GPS.