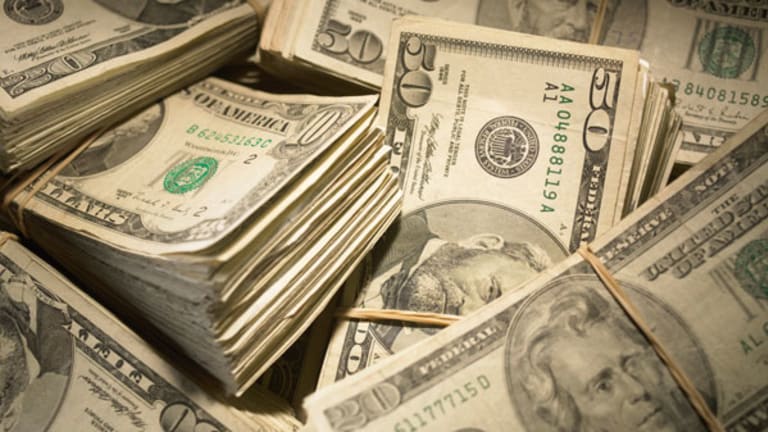 Carnevale: Cramer Likes CVS Caremark -- And So Do I
The drug retailer's growth is strong, and its stock is at an attractive level.
NEW YORK (
) -- Jim Cramer made a bullish call on
CVS Caremark
(CVS)
during the lightning round of his
Mad Money
TV program March 13. Based on the company's fundamentals and fair valuation, I believe Cramer made the right call.
CVS Caremark has a consistent record of above-average earnings growth. Since calendar year 2003, operating earnings have increased at an above-average annual compounded rate of 14.4%. During this time, the stock price has tracked earnings closely.
The following F.A.S.T. Graphs reveals CVS Caremark's highly correlated earnings and price record. Moreover, the company is attractive as it is trading at its earnings-justified valuation level. Add in the 1.7% dividend yield and consider that the dividend has increased every year since 2003 at an average growth rate of 18% per annum, and a long-term investment in CVS Caremark looks attractive.
CVS Caremark has a terrific long-term performance record in which shareholders have been lavishly rewarded. Total cumulative dividend income has been about the same as the S&P 500. However, capital appreciation of 15.2% a year is significantly higher than the 5.8% on the S&P 500.
The consensus of leading analysts following CVS Caremark expect the company to continue to grow at over 13% annually for the next five years. If that happens, the five-year estimated total return, including dividends, would total 14.5% a year. This number is consistent with the company's historical long-term record and, therefore, it's plausible.
CVS Caremark is a well-run drug retailer and a dominant player in its industry. The company generates strong cash flow, is financially strong with a debt-to-capital ratio of only 20%, and operates in a high-growth business. Low valuation, growing dividend yield and strong fundamentals available at attractive valuations support a bullish call on CVS Caremark.
At the time of publication the author had no position in any of the stocks mentioned.
This article was written by an independent contributor, separate from TheStreet's regular news coverage.