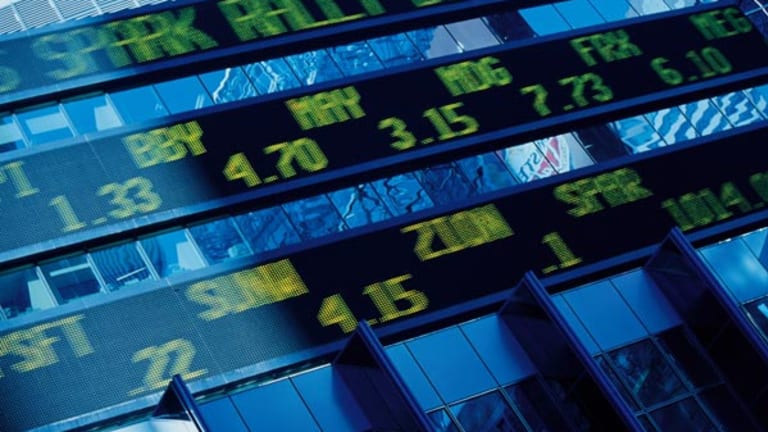 Cramer: How to Move on Facebook IPO
It will be very difficult to figure out how much Facebook is worth.
This post from Jim Cramer's blog originally appeared Jan. 30 at 2:40 p.m. ET on RealMoney.
NEW YORK (
) -- So now we know where all of that display ad money went to:
Facebook
. With a 28% share, Facebook has put quite a distance between it and
Yahoo!
(YHOO)
,
Microsoft
(MSFT) - Get Free Report
and
Google
(GOOG) - Get Free Report
in display advertising. Yahoo is second with an 11% share, and the others are left in the low single-digit dust, which tells you how strong the Facebook story is.
Plus, the company has doubled its revenues in the last year. And the revenues are in the billions of dollars.
This company is the real deal, and it will be very difficult to figure out how much it is worth simply because it is such a moving target. The possibilities for monetizing the 800 million Facebook users, which, in itself is a moving target, are just beginning. But what matters is that Facebook is mainstream and popular with even the most conservative and stodgy of advertisers.
Don't believe it? Facebook has actually called the
Procter &Gamble
(PG) - Get Free Report
call as a cheap way to advertise to reach the right demographic. Remember, in a world where the television audience is decreasing, the magazine and newspaper audiences seem to diminish by the day and other Web companies have either lost their way or not emphasized display ads, Facebook is game, set, match for these advertisers. It wouldn't surprise me if Facebook actually drove all ad rates down as television and print have to deal with the efficacy and viral nature of web ads. Remember, Facebook users magnify the ad numbers as more and more people are friended.
So, should you be in on the deal? My gut reaction is yes, but only if Facebook's management team and the book runners from the investment banks aren't greedy.
Remember how deals work. If you want to engineer a pop, the bankers simply have to limit the number of shares that they offer. It is possible to price Facebook at $50 billion by offering, say, one-tenth of the shares outstanding, and then have it trade up to, say, $100 billion by forcing big fund managers to go into the aftermarket to give themselves enough stock to make a difference to their portfolios.
In that case, of course, you want in on the deal, because you might get a double. But the way the deal works to get from, say $50 billion to $100 billion, is to cut back everyone so shares will be very tough to obtain. That's what happened with
LinkedIn
(LNKD)
.
Of course, they could do it the other way and price the deal at its fullest, betting that retail investors will go nuts, a la 1999 to 2000, and take it to a level that's pretty crazed. That's what happened with
Groupon
(GRPN) - Get Free Report
at its best -- in that you still got a pop -- or
Zynga
(ZNGA) - Get Free Report
, which shows mispricing at its worst.
Either way, there's no way to determine which route the bankers will take until we get closer to the deal. It's the amount of shares, not the valuation, that will control. Don't make a move until we hear the number. That's what will let you know whether to put in, whether to hold, or whether to flip the Facebook shares.
Action Alerts PLUS, which Cramer co-manages as a charitable trust, has no positions in the stocks mentioned
.