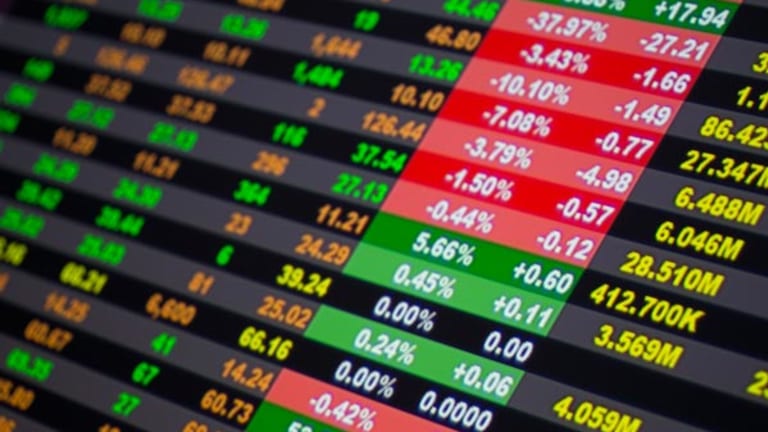 Cramer: Getting a Grip on Oil Services
The global opportunities for more drilling to take advantage of a $100 price are just too great.
This entry from Jim Cramer's blog is brought to you compliments of Real Money -- the popular investor's source for financial coverage and analysis. To see all the blogs, including Jim's, in real time, click here >>
NEW YORK (
) -- Will the drillers catch up with crude? Or will crude go down to where the drillers are?
Every day I come in here and ponder how oil can be up so big and the drillers be so heavy, especially given the fact that there's no real sense that oil's going to come down soon. Despite the fact that oil usage diminished last quarter, I don't see pricing coming down because of the Iranian Strait of Hormuz threat, because of the potential for more unrest in Nigeria and the Mideast, but most importantly because of a return to faster growth in China and the United States, which will offset the European recession that clearly is on the horizon.
To me, natural gas has to be the issue, not oil. We are seeing natural gas approaching lows that are unfathomable and we know that drilling must be cut back, which will impact
Halliburton
(HAL) - Get Halliburton Company Report
and
Baker Hughes
(BHI)
for certain.
At the same time, it is crystal clear that offshore drilling is just beginning a renaissance after a halt post-Macondo and worries that oil usage could actually slow.
That's why right now I am watching
Schlumberger
(SLB) - Get Schlumberger NV Report
as it has exposure to all areas of drilling. I think that SLB's stock has been saying that natural gas is going to go still lower and that oil has peaked.
But I think that's a misread. As important as natural gas drilling is in this country the global opportunities for more drilling to take advantage of a $100 price, one that the Saudis have tacitly endorsed, are just too great. I think that the international drilling plans, many of which are backed by wealthy sovereign nations, are more important than the natural gas drilling programs in this country. Plus, let's not forget the companies in this country aren't blind to the disparity between natural gas and oil prices. The actions of
Sandridge
(SD) - Get SandRidge Energy, Inc. Report
or
EOG
(EOG) - Get EOG Resources, Inc. Report
, moving rapidly and almost totally to oil from nat gas, will be more important to this industry than the plans of
Cabot
(CBT) - Get Cabot Corporation Report
or
Range
(RRC) - Get Range Resources Corporation Report
or
Ultra
undefined
, three nat-gas plays.
>>Click here to learn about Real Money, a premium service that relays investment strategies from veteran Wall Street pros.
We know
Chesapeake
(CPK) - Get Chesapeake Utilities Corporation Report
is struggling to overcome the pull of natural gas by drilling like mad for oil. And while there are concerns that Chesapeake's drilling budget will cause a huge funding gap to be made up by debt, never forget that foreign countries that currently pay $16 per MCF for what we are getting $2 for and if these companies take the long-term view, as they are, then they will buy all of the nat-gas properties that Chesapeake wants to sell them.
Oil's going higher, the price of natural gas should not control the group and the
Market Vectors Oil Services ETF
(OIH) - Get VanEck Oil Services ETF Report
, but particularly Schlumberger, are too cheap to ignore.
Action Alerts PLUS, which Cramer co-manages as a charitable trust, is long SLB.