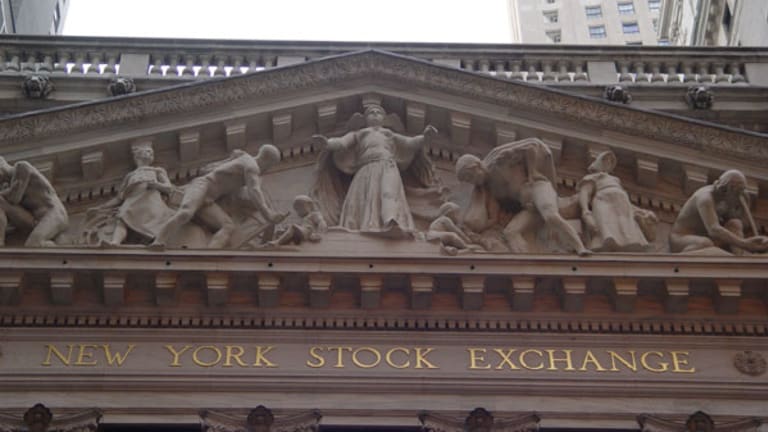 Cramer: Facebook Is Dazzling
Facebook and Qualcomm are delivering what the marketplace wants.
Facebook and Qualcomm are delivering what the marketplace wants.
Editor's Note: This article was originally published at 7:15 a.m. EDT on Real Money on July 25. To see Jim Cramer's latest commentary as it's published, sign up for a free trial of Real Money.
NEW YORK (
) -- You want revenue growth? Is that what you want? OK, we will give you revenue growth and we will throw in margin expansion and huge bottom line leverage, too. OK? There. You happy?
That's how I felt after reading both the
Qualcomm
(QCOM) - Get Report
and the
Facebook
(FB) - Get Report
conference calls. They were lessons in how to deliver much-better-than-xpected EVERYTHING, meaning every single metric and, given the setups in their various industries, the timing couldn't have been more perfect.
After disappointing revenue growth in one-time laggard
Yahoo!
(YHOO)
and industry darling
Google
(GOOG) - Get Report
, everyone was pretty set up to hear the worst from Facebook. The shorting in this name, which you could see every day starting right at the opening bell, was intense. The put buying? It was all over the place. And why not? After all, the last quarter was a darned good one, the stock spiked in after hours and then proceeded to give up all of its gains and then some and then some more.
So, you had to figure, "Hmm ... risk-free short, industry hurting, no dividend, (hence free fire zone with maximum effect by all the howitzers the Street has to offer)."
Totally wrong.
This company, in one quarter, has gone from being the company that couldn't shoot straight in any category, that was summarily getting its butt kicked by Twitter and that couldn't even produce a tailored smartphone interface, to being the only company that has managed to master mobile in a way that could produce years and years of blowout earnings. That's how you get 54% revenue growth. That's how you get ad revenue up 61%. That's how you get average price per ad up 13%, a number Google would kill for.
Of course it wasn't a single quarter conversion. But this incredible transformation did happen in only about a year and that's an amazing testament to the team that runs this joint. The total engagement of Mark Zuckerberg and the operations capabilities shown by Sheryl Sandberg, who wasn't out selling books and stocks this quarter as much as she was selling ads, just blew me away. They perfected a method of delivering ads to their 100 million nightly users that could end up being disruptive to the entire advertising industry. Put simply, after this quarter every major advertiser should be calling Facebook to develop a campaign like the ones mentioned for Lysol and Airwick that had huge results, two- and five-times the returns on investment. That's amazing.
To put this in context, when Facebook started doing its calls, which were total amateur hour productions, all you heard about were new gaming companies trying to use the company to promote their wares so that Facebook wouldn't be hurt by the decline in Zynga games. Now it is about how Reckitt Benckiser, a huge consumer product goods company, loves Facebook. You could tell from the call that the other consumer packaged goods companies are pouring the money into Facebook, too.
But it isn't just the consumer packaged goods companies. Facebook works for direct response, it works for local business and it is mostly tailored so you don't have to worry about margins being depressed by programmatic selling, meaning algorithmically placed ads that slash returns because pages are viewed as commodities. This is specialized advertising with high standards that are not intrusive. It's the holy grail. So the jump in the stock makes a ton of sense.
Qualcomm's a case of a company that watched the
Apple
(AAPL) - Get Report
game film and came up with a formation and an adjustment that crushed the skeptics. Sure, it has accelerating revenues and higher average selling prices, but it also told a story about how smarter phones are in their infancy in emerging markets and China, unlike with Apple, is coming on strong. I don't' understand how this stock doesn't have a 15x multiple on a $5 number for next year. The move here makes a ton of sense, too, although skeptics will remain because the company has failed to meet its own expectations many a time.
Of these two, Facebook's clearly the total gamer. But both companies are testament to managements delivering what this marketplace wants and then some. Two triumphant companies with the former just dazzling and the latter satisfying those who want a semi to love and cherish for the second half of the year.
Action Alerts PLUS, which Cramer co-manages as a charitable trust, is long FB and AAPL.