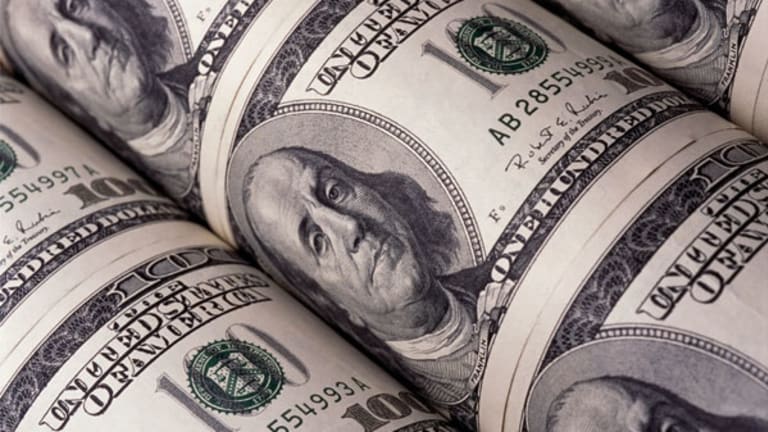 Cramer: Expect Selling and Don't Buy It
There is a presumption that tomorrow will be worse than today.
There is a presumption that tomorrow will be worse than today.
NEW YORK (Real Money) -- Russia-Ukraine is the Achilles' heel of this market. It has been since it started, and it will be until it is done.
Each time we get a Ukraine negative, money rotates quickly out of the American-based international stocks, including almost all techs, and the financials, because Ukraine breeds flight-to-safety bond buying. It just keeps happening.
And almost nothing actually goes higher or even can reverse intraday, because of the presumption that tomorrow will be worse than today. There is never a presumption and hasn't been a presumption yet that tomorrow will be better than today in any of these Ukraine tussles.
On day two, you get the stabilization of the higher-yielding stocks, but the ones that need a weaker dollar struggle more, although because of ETF pressure you don't initially realize the differentiation.
Normally we would have money rotate into domestic retailers tomorrow, but they are now all extended and a popular fave. Williams Sonoma (WSM) - Get Report let us down at the precise moment when we were extrapolating success for that one because of the great Home Depot (HD) - Get Report numbers.
So the money, which always goes somewhere, will most likely head back to biotech.
But I don't want to get ahead of ourselves. There are plenty of people who need to nail down profits today and are happy to take a 1% hit to get them. It has been so long without even a slight correction, and the upward move has drawn so much money into the market, that there will be no cushion to fall back on. Look for the big dollar amount stocks to be knocked over hard as that, oddly, is where all the momentum money is.
So, expect selling and don't buy it. To say too early is silly. How about way too early, and not too late to sell down 1% for certain. Or maybe more.
Action Alerts PLUS, which Cramer co-manages as a charitable trust, has no positions in the stocks mentioned.
Editor's Note: This article was originally published at 10:00 a.m. EDT on Real Money on Aug. 28.