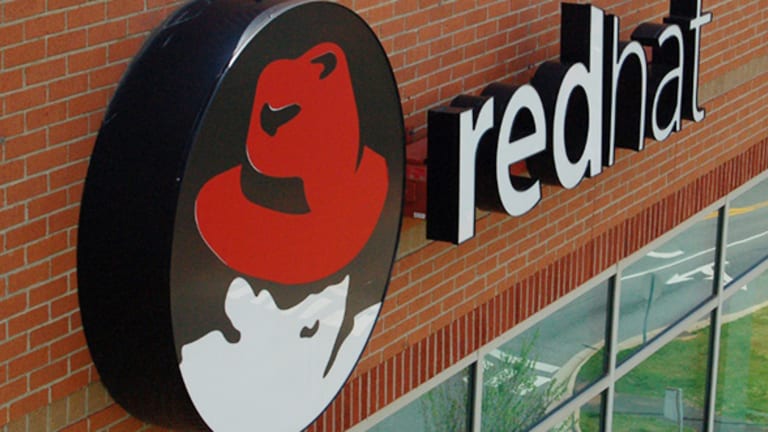 Cramer -- Don't Dump Redhat Over NYSE Glitch; Do Bet on Comcast
The NYSE outage was top of mind for one of Jim Cramer's Twitter questioners, who wanted to know why nobody was discussing the tech firms that power the exchange.
The NYSE outage was top of mind for one of Jim Cramer's Twitter questioners, who wanted to know why nobody was discussing the tech firms that power the exchange.
NEW YORK (TheStreet) -- The outage at the New York Stock ExchangeWednesday, which halted all securities trading on the exchange, was top of mind for at least one of the viewers asking questions of Jim Cramer on Twitter (TWTR) - Get Report today. But when asked why there appears to be no negative talk about the companies providing the software and hardware that power the NYSE, Cramer said that it was because "this place isn't as important as it used to be."
Cramer was in agreement with NYSE President Thomas Farley, who stated during the outage that trading wouldn't reopen on the NYSE until they were sure that they had found the problem. That was the right choice, Cramer said, because there were plenty of other exchanges that traders and investors could route their orders to.
Moreover, he said, he didn't see the merit in attempting to pin the outage on Redhat (RHT) - Get Report, the company that supplies most of the exchange's software. "Redhat is really the best there is," he said. "Everyone uses Redhat."  Whether or not someone was actually installing new Redhat software that caused the glitch, as multiple media sources were alleging Wednesday, Cramer ultimately believes that "we will end up thinking this was human error," which is not a reason to start playing any investment in either direction.
Switching gears, Cramer was asked if it's time to buy Walmart (WMT) - Get Report. He replied that he thinks 'Walmart has bottomed,' as has McDonalds (MCD) - Get Report , but that among retailers, he prefers Costco (COST) - Get Report. The problem with a stock that has bottomed, he said, is that "it doesn't necessarily mean it's going to go up." When he sees Walmart has stopped going down, it instead makes him want to buy shares in companies like Ulta (ULTA) - Get Report or Kroger (KR) - Get Report -- businesses "with the fastest growth, not the slowest growth." In this environment, Cramer also recommends some of the "really excellent retailers that have put out unbelievable numbers' such as Ross Stores (ROST) - Get Report or TJX TJX.
Cramer also noted that, in the discount retail segment, he disagreed with Morgan Stanley's (MS) - Get Report sell rating on Dollar Tree (DLTR) - Get Report.
When asked what his thoughts were on Oshkosh (OSK) - Get Report and Michael Kors (KORS) , Cramer had a simple verdict: "I'm not interested in either one," he said.
On the topic of energy producer Chesapeake (CHK) - Get Report, Cramer said that despite subpar pricing for natural gas, there has been strong demand, partly due to huge exports to Mexico, which is having troubles with its own production. Though the stock is up, Cramer still doesn't like Chesapeake. But, he says, "every dog has its day."
Finally, Cramer addressed Comcast (CMCSA) - Get Report, calling it the "quintessential domestic play" and "a utility with very good pricing." Cramer says that Comcast has huge profitable growth, and tremendous cash flow. He has, he said, been a believer in Comcast since long before he worked for them, but the real reason Cramer likes Comcast is because "they have the most profitable operational cash flow of any of the companies I follow."
At the time of publication, Jim Cramer's charitable trust Action Alerts PLUS held no positions in stocks mentioned.