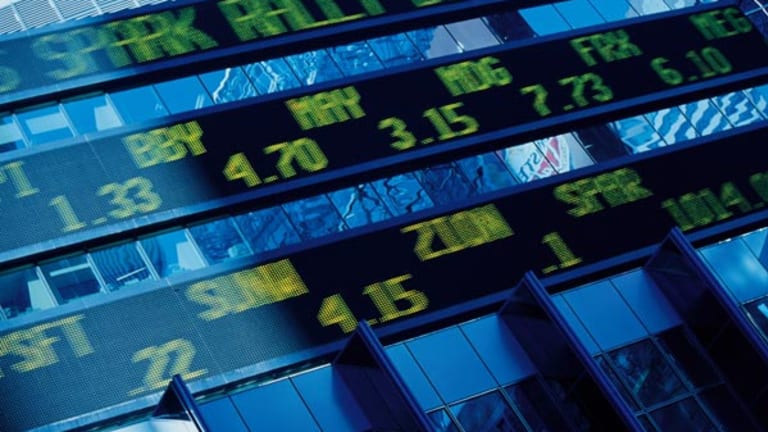 Cramer: Don't Bet on Tech Turnarounds Like RIM, Yahoo!
Tech turnaround stories like Yahoo! and Research in Motion look good in theory, but I say betting on them is often a bet on failure.
Tech turnaround stories like Yahoo! and Research in Motion look good in theory, but I say betting on them is often a bet on failure.
Please enjoy this free sample of our premium content featuring Jim Cramer. To get all of Cramer's premium content free for a limited time, please register here.
NEW YORK (
) --Turnarounds in technology are very difficult, yet people keep betting on one. Let's talk about two of them to assess their prospects:
Yahoo!
(YHOO)
and
Research in Motion
(RIMM)
.
First, these have captured the attention of everyone -- homegamers, institutions, everyone. I don't blame them. People use both. Yahoo! had been the de facto Web for many people before
Google
(GOOG) - Get Report
and Facebook. The BlackBerry had been the de facto cell phone for corporations.
Cramer: It is truly almost Herculean to engineer a turnaround in tech: Research in Motion and Yahoo! are likely to fail.
Both have monster legacy businesses. Both have come down so much that people can't believe someone won't take them over.
But a couple of weeks ago Yahoo! appointed Scott Thompson, late of Paypal, as CEO. That should have quelled takeover activity -- and it's beginning to.
This morning Research In Motion
rearranged the deck chairs and brought in an existing RIMM'er, Thorstein Heins, to replace co-heads Jim Basillie and Mike Lazaridis.
This move comes under the category of "hard to do worse than the previous guys" but also "too little, too late."
It is truly almost Herculean (and more Tantalus) to turn around tech. Not only do you have to revamp your current product line, not only do you have reinvigorate the sales team and the R&D, but you aren't dealing with a static situation. While you are in disarray, the posse catches up and passes you. Think
Nokia
(NOK) - Get Report
vs.
Apple
(AAPL) - Get Report
. Think Nortel vs.
Cisco
(CSCO) - Get Report
. Think America Online vs. ... yes, Yahoo!
The former CEOs of Research In Motion remind me of Butch and Sundance, pondering, "Who are those guys?" In this case they are Google and Apple, and they both had their sights set on tackling RIMM. Google's Android has faltered, but Apple's iPhone 4S has been the way for Apple to crack into corporate IT and displace RIMM. An open ecosystem taking on a closed one; go with the open. It will win. Anyway, the next generation is a lot like my 20-year-old, anxious to shed her BlackBerry to get the iPhone because it is technologically superior and allows easy music and video downloads. That's an unassailable advantage.
The world has passed RIMM by. A new CEO from that culture is not going to change things.
As for Yahoo!, we know that it still has a giant installed base. But the world wants mobile, social and cloud -- and where, exactly, is Yahoo! in that holy trinity? Like the co-heads of Research In Motion, Jerry Yang was at one time totally relevant and on top of his game. But this is tech, for heaven's sake. It's a rare bird who can stay ahead of the competition in tech.
Yahoo!'s got assets. Yahoo!'s got cash. Yahoo!'s got a brand.
But Yahoo! has no momentum and it is an advertising model when the advertising model is dreadful on the Web. Yahoo! needs innovation and Yahoo!, like Research In Motion, needs someone who can sell product and get the word out.
I don't see either the RIMM or the Yahoo! CEOs meeting those needs.
Do not underestimate the difficulty in turning a tech company. I saw it at
IBM
(IBM) - Get Report
. I saw it at
Intel
(INTC) - Get Report
. I saw it at Apple. But that's about it.
Almost all fail. I fear that RIMM and Yahoo! will, too.
Action Alerts PLUS, which Cramer co-manages as a charitable trust, is long AAPL and IBM.