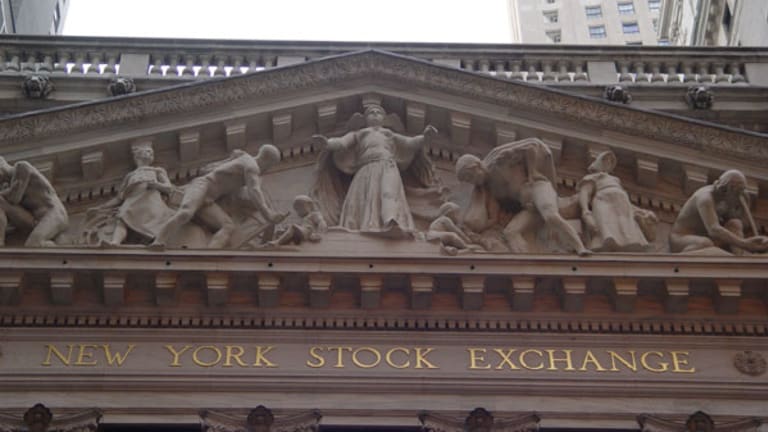 Cramer: Digging Under the Whiting-Kodiak Tie-Up
It wouldn't surprise me if Whiting has been in contact with its own buyer.
It wouldn't surprise me if Whiting has been in contact with its own buyer.
NEW YORK (Real Money) -- Did Whiting Petroleum (WLL) - Get Report hear footsteps? That's the first thing I thought about when I heard yesterday that the company is offering 0.177 shares of its stock for each share of Kodiak (KOG) , a $3.7 billion fellow traveler in the fast-growing Bakken region of North Dakota.
Exactly a year ago, with Kodiak stock at $8 and change, this company tried to sell itself. Presumably, Whiting, one of the largest independent producers in the state, most likely took a look and passed on it.
Since then, there's been a real acceleration in finds in the Bakken as the state has become the second-largest oil producer in the country. Whiting, with this deal, should surpass the production of current Bakken champ, Continental Resources (CLR) - Get Report. That said, given the extraordinary production rates demonstrated by Harold Hamm's Continental, who knows whether a combined Whiting-Kodiak would be able to keep up?
Roche, Exelixis Skin Cancer Drug Delays Tumor Progression
Boeing 747 Fades Out, but Lufthansa Flies a Fresh One to JFK
The take-out, at these prices, amounts to a take-under as word spreads that Kodiak is once again for sale and we begin to get those increased production numbers -- ones that most people have chronically believed to have been impossible. Still, this deal transforms Whiting into a much better-known and, hopefully, less volatile and less thinly traded security.
Here's what I find most intriguing, though: If you had asked me, going into this session, which oil company was most likely to be acquired next, the answer would have been Whiting. At $9 billion in market capitalization, it is certainly swallow-able, and several companies have made it pretty clear that they wish they had more American exposure. That's especially true for Statoil (STO) , which bought neighboring Brigham Exploration for $44 billion in cash. I know from speaking with Statoil management that it regards the acquisition as incredibly successful. This is very important, considering the pretty shocking North Sea production declines.
Could the much-overlooked Kodiak be the poison pill Whiting had been looking for?
To me this deal smacks more like Hillshire (HSH) trying to buy Pinnacle Foods (PF) right on the heels of what turned out to be a big takeover offering from Tyson (TSN) - Get Report, which we didn't learn about until later. Ultimately, of course, a bidding war ensued for Hillshire, and Tyson was the unlucky, overpaying winner.
It sure wouldn't shock me to learn that Whiting had been in contact with a buyer, too, and that Kodiak is simply its Pinnacle in the patch.
Kodiak's not the only acquisition news today. We also have the long-awaited consolidation in the engineering-and-construction business as the activist-pressured URS (URS) bowed to Aecom (ACM) - Get Report for a very nice premium. While only a $4 premium to URS's go-out price from Friday, the stock has been up huge ever since Jana, with an almost 10% stake, forced URS to come up with a value-creation committee in its board of directors.
What's most heartening about this deal is that the E&C business has way too many competitors. There's Fluor (FLR) - Get Report, Chicago Bridge & Iron (CBI) , KBR (KBR) - Get Report, McDermott (MDR) - Get Report, Quanta (PWR) - Get Report and the privately held Bechtel company -- and the latter gets more than its fair share or big oil-and-gas projects.
URS is more government-contract-oriented, as is Aecom, and they had been big competitors. This is still one more instance in which the acquirer should be bought, if only because the duplication inside these companies is very big, while the competition is very fierce. Now both are about to change for the better - unless, of course, you work at either company.
At the time of publication, Action Alerts PLUS, which Cramer co-manages as a charitable trust, had no positions in the securities mentioned.
This article was originally published on Real Money at 6:48 a.m. on July 14.