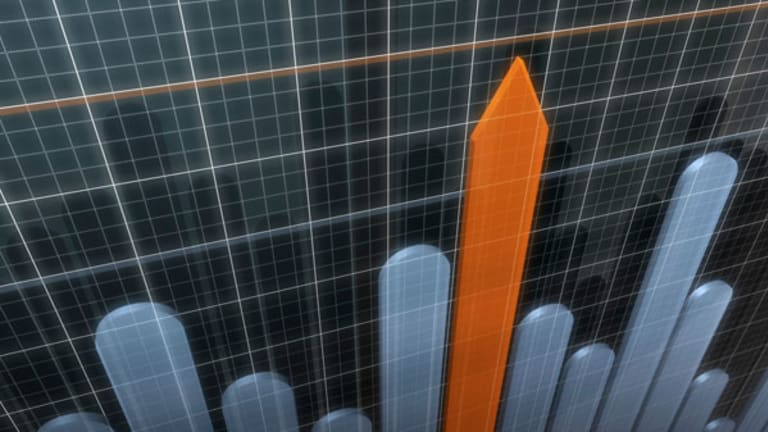 Cramer: Apparel Stocks Are Still a Buy
Jim Cramer thinks that the bearishness around VF Corp. is unwarranted.
Jim Cramer thinks that the bearishness around VF Corp. is unwarranted.
Editor's Note: This interview was originally published on Monday, Oct. 22.
NEW YORK (
) -- Jim, VF Corp. reported their earnings. The stock is getting hit. It was down six percent this morning. Now it's pulled back a little bit, it's only down three percent, but what I didn't get was it looked like a good quarter. I mean, the revenue was up 25 percent. They brought in Timberland, got rid of John Varvatos, you know, they beat the estimates, and so on.
Jim Cramer:
Sometimes the market's wrong. This group has been the hottest group. So I don't know if it really mattered what VF said. People wanted to ring the register of this group, Ralph Lauren, too.
The group has had a history. There was a time when Mr. Mackey was running VF Corp., where the stock was at 95 and it dropped seven points, and I called him directly, I said, you got to come on my show because this is wrong, and he said, well we're sitting here totally puzzled. So I will make the call, I'll call right into your show, and he turned the stock around.
Now, I think that when you look at apparel and going into the winter season of which you now have both North Face and Timberland, you're selling at the exact wrong time. You want to be long VF into the winter, and I think that the people who are selling were the same people who sold PVH, Jones. Jones Group, which is having...take a look at that stock. It's up from nine.
These stocks are very, very good, and if you're dumping them, I think you don't know the cycle. The cycle is good. I mean, Coach screwed up. I can understand selling Coach, but not this.
Debra Borchardt:
With VF Corp. it is up 30 percent for the year...
Jim Cramer:
Right, well that's why, you know...?
Debra Borchardt:
...so it's had a really good run. Do you think that people felt like, you know, I'm going to take it off the table now?
Jim Cramer:
Bingo. That's all they did.
Debra Borchardt:
So you could put fresh money there.
Jim Cramer:
I think so, yeah.
Debra Borchardt:
Okay.
Disclosure: TheStreet's editorial policy prohibits staff editors, reporters and analysts from holding positions in any individual stocks.