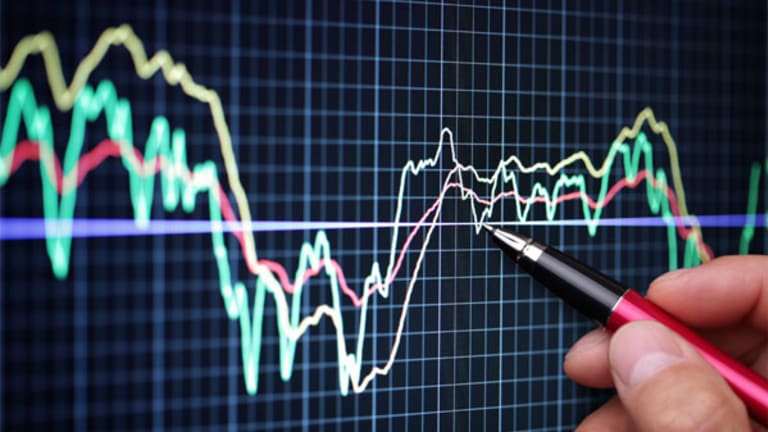 Cramer: A Round of Applause for Starbucks
This was as close to a perfect quarter as I have ever seen.
This was as close to a perfect quarter as I have ever seen.
Editor's Note: This article was originally published at 7:32 a.m. EDT on Real Money on July 26. To see Jim Cramer's latest commentary as it's published, sign up for a free trial of Real Money.
NEW YORK (
) -- How can it all come together so spectacularly in one quarter?
That's what I found myself asking when I listened to the
Starbucks
(SBUX) - Get Report
quarter. Same-store sales were up 8% globally, and the Americas delivered astounding comps of 9%. Who can be that good? This isn't some 800-store chain. This is an established chain with 19,000 locations that is actually accelerating its revenue and increasing its gross margin.
That's phenomenal. It is a monument to execution. It's a tribute to the amazing work that CEO Howard Schultz and his team have delivered -- work that has gone beyond our wildest imaginations. The changes at Starbucks were certainly not expected to generate continual 9% growth. In fact, they called that highly unrealistic.
Consider this:
1. Starbucks has now reported its 14th consecutive quarter of comps growing in excess of 5%;
2. operating margin was up 150 basis points;
3. operating income was up 25%;
4. revenue increased 13%; and
5. the company saw an actual increase in Europe, the first in six quarters.
All of this is astounding, but here's what's really incredible. The changes at this company are setting the stage for a much bigger Starbucks with a much more ambitious agenda, established in three ways -- through three acquisitions that have already been distinguished as brilliant.
First, there's the food coming from the national roll-out of Boulange, the bread-and-pastry initiative that is now in 1,000 stores and will be in 2,500 at year-end
Second, there's the noncoffee-beverage business, as spearheaded by the Evolution acquisition.
Third, the new Teavana that will produce 1,000 tea stores, triple the current amount, as Starbucks taps into the $40 billion tea market.
Don't, by the way, think for a moment that Starbucks will be contained by the Starbucks stores. Expect to see the Evolution drinks at your supermarket, at least at
Whole Foods
(WFM)
. Plus, in a little noticed tie-in announced Tuesday, Starbucks is branding a special
Danone
Greek yogurt that will sell at Starbucks and at the supermarket.
Will success spoil Starbucks? Does it risk becoming another
Panera
(PNRA)
? That particular company executed badly this quarter, in part because it took too long to order and get food -- something that I saw at my own Panera just last night.
Howard put social and mobile genius Adam Brotman on the call Thursday night, and I think the reason has to do with the company adopting best practices involving mobile -- 10% of orders are done by phone. That helps the throughput that is plaguing Panera.
Starbucks is hitting on nine cylinders. I say that because it will have to return to eight soon. It was a stunning quarter, but not all that is replicable, because everything went right. Things will slow.
Still, though, it was as close to perfection as I have ever seen a quarter be. That's pretty amazing when you consider that this stock traded at $43 this time a year ago, when Europe plagued the company and China slowdown worries were the mainstay of the conversation.
It was truly a quarter for which management should be congratulated.
Well done.
At the time of publication,
, which Cramer co-manages as a charitable trust, had no positions in the securities mentioned.