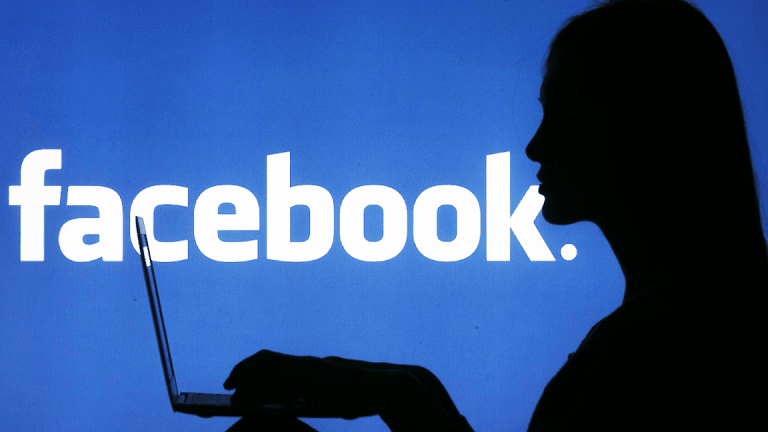 Could Facebook Exist Without Ads?
Mark Zuckerberg hinted at the possibility during his testimony before Congress, but the chances of it becoming a reality are slim.
Don't start counting the money from Facebook's new paid product, bulls.
Facebook Inc. (FB) - Get Free Report CEO Mark Zuckerberg seemed to open the door a crack this week to the possibility of the social network someday offering a paid tier without ads.
"There will always be a version of Facebook that is free," Zuckerberg told lawmakers during his Congressional testimony on Tuesday, respondingto questions about why his company needed to target ads to users. "It is our mission to try to help connect everyone around the world and to bring the world closer together."
And while that may in part be because Facebook's mission is to connect as many people around the world, even in poorer nations, as possible, it's also likely because Facebook simply works better as an ad-supported business. 
"The economies of scale of advertising revenue can't be replicated with a paid-for model," said Daniel Knapp, IHS Markit executive director of media and advertising.
Knapp calculated that if Facebook stopped advertising today in North America and wanted to make the same amount of money by offering a paid service, each user would have to pay about $6.90 per month, or about $82 a year. Knapp estimated this number by looking at Facebook's North American revenue in 2017 and dividing it by its monthly active users there.
But not every user would opt to pay for the service, which would necessitate raising the monthly price even higher, he said.
Knapp also said that users would likely not want to pay for Facebook just to not use their data to serve ads, and so the network would need also need to provide additional services, such as a professional networking platform like LinkedIn and Slack, or original media content like Netflix or Spotify. Ultimately, he said, a completely or mostly paid service would never be viable for the social network.
"[Facebook's] bread and butter will always remain in advertising," Knapp said. The exponential growth of advertising, he said, is what has made Facebook grow so quickly and appeal to investors.
Though a paid version of Facebook wouldn't help the company make more money, offering it as an option could address concerns about ad targeting and data privacy. Wedbush analyst Michael Pachter said that Facebook could tell users that if they wished to opt out of ads altogether, they could do so by paying a nominal amount of $2 to $5 per month. 
"Yes, [Facebook] generates a lot more than that ... but the odds are that only a very small percentage would opt out, and the [average revenue per user] will continue to rise," Pachter wrote in an email. "In the case of Facebook, ads are not that intrusive, and I think even fewer than 5% would opt out for a fee."
Pivotal analyst Brian Wieser agreed that a paid subscription service would likely have limited appeal.
"But it's probably also true that [a paid version] wouldn't hurt the advertising business by much, so long as Facebook maintains its scale advantage over everyone other than Google," Wieser said.
And Knapp noted that Facebook would still need to collect user data even if it didn't use that data to target ads to them.
"In today's economy, data is necessary to optimize the user experience and deliver the right content to people," Knapp said. "The only thing that would change is that advertisers wouldn't have access to users."
Before You Go
Get ready for the must-attend investing conference of 2018, hosted by none other than TheStreet's Jim Cramer. From an exclusive interview with PayPal CEO Dan Schulman to expert panels that touch on investing in the stock market to alternative investing, you won't want to miss the event TheStreet is hosting on May 5. Details are below.
How to Diversify Your Portfolio: A Boot Camp for Investors
Date: Saturday, May 5, 2018
Location: 117 West 46th Street, New York City