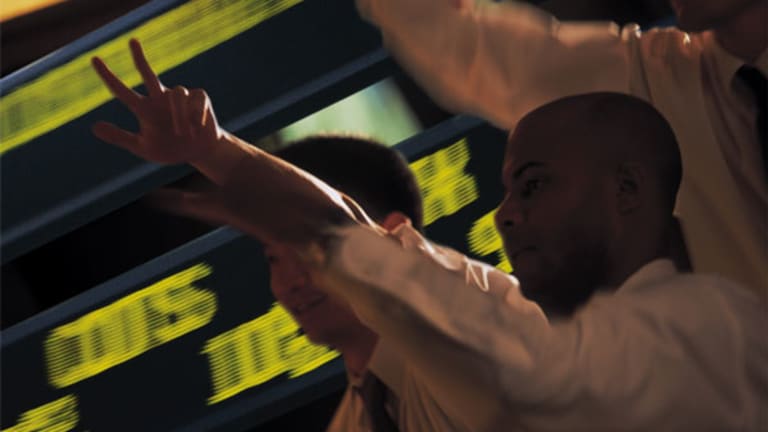 Cotton Concerns
<I>Real Money's</I> Christopher Versace says that unlike other commodities cotton appears to have reversed its downward movement.
As Real Money Pro subscribers have come to realize over the last year, I tend to put a number of things under the microscope when looking at an industry or company. One of the key factors that I look at first is the company's operating margin profile and the prospects for margin expansion. As I learned years ago when covering machinery and cyclical companies, the outlook for a company's operating margins are an indicator of where its earnings per share are likely to head.
As any student of rudimentary accounting knows, calculating a company's operating profit means tallying its revenue against its costs (cost to manufacture, market and sell as well as any research and development efforts). That's why I tend to look at the factors that influence the cost of manufacturing.
Previously I've written about the positive impact on margins and earnings for companies like
Mondelez International
(MDLZ) - Get Free Report
,
Hershey
(HSY) - Get Free Report
and
Starbucks
(SBUX) - Get Free Report
given the declines in coffee and chocolate prices. Declines in such key commodities prices for those companies can do wonders for the shares, particularly if the analyst community is not factoring those pricing moves on a regular basis.
This article originally appeared on March 19, 2013, on RealMoney pro. To read more content like this + see inside Jim Cramer's $3 Million portfolio for FREE Click Here NOW.
But the same can be said on the downside. Rising commodity prices can signal pressure ahead for a company's margins and earnings. That's why it's important to watch for inflection points in commodity prices.
One commodity that appears to have reversed its downward movement is cotton.
Cotton prices are up 11% from the November bottom, but still down a similar amount from this time last year. But that is likely to change as farmers shift from planting cotton to more profitable crops like corn and soybeans. Informa Economics expects cotton acreage to decline by 17% compared with last year and agriculture lender Rabobank is forecasting an even greater decline. Declining cotton acreage is not to be had just here at home as Rabobank sees double-digit declines on a global basis.
Another wrinkle to this looming supply problem is that China is expected to increase its cotton imports in 2013. Those combined factors has Rabobank calling for a 17% increase in cotton prices from fourth-quarter 2012 levels. Even though that increase would result in cotton prices that still well below peak levels reached in early 2011, it would be enough to put some pressure on margins and earnings for companies that count cotton as a key input.
Almost 75% of clothing sold in the U.S. contains at least some cotton, according to the 2010 Cotton Inc. Retail Monitor. One company that is a big consumer of cotton is
Hanesbrands
(HBI) - Get Free Report
, which closed last week at $41.32, up significantly from the $22.81 share price when I recommended it when cotton prices were plummeting at the end of 2011. Other big cotton users include
True Religion Apparel
(TRLG)
,
VF Corp.
(VFC) - Get Free Report
and
Gildan Activewear
(GIL) - Get Free Report
, among others.
If you haven't done so yet, it may be wise to trim back positions in these names, particularly HBI and GIL, whose shares have posted huge gains over the last 15 months.
At the time of publication the author had no position in any of the stocks mentioned.
This article was written by an independent contributor, separate from TheStreet's regular news coverage.