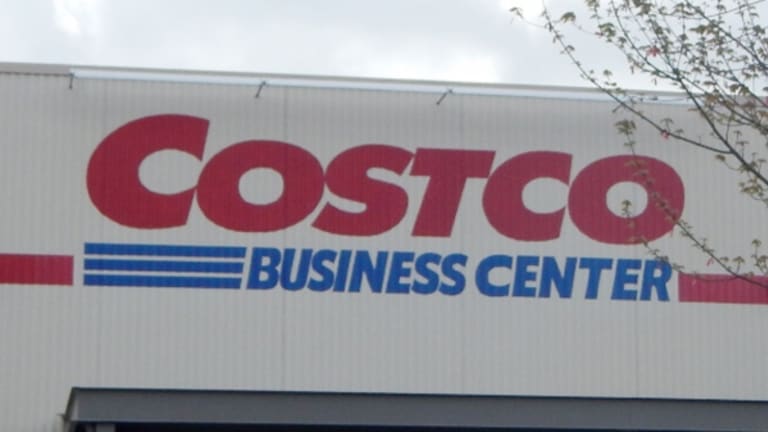 Costco Has Quietly Been Testing a New Store Concept for 23 Years
The warehouse club giant may finally be accelerating its plans for its Business Center in order to head off growing competition.
The warehouse club giant may finally be accelerating its plans for its Business Center in order to head off growing competition.
NEW YORK (TheStreet) -- For over 20 years, warehouse club juggernaut Costco Wholesale Corp. (COST) - Get Report has quietly been dabbling in a new market: selling supplies specifically tailored to small businesses.
Now, Costco could be looking to move more aggressively with a store format in a bid to head off competition from Wal-Mart's (WMT) - Get Report small-business friendly brand, Sam's Club, as well as a potentially stronger rival if a merger between Staples and Office Depot wins approval.  
Costco opened its first Business Center in Hayward, Calif., way back in 1992, and over the next 10 years only opened three more of them. But since 2009, five more have opened, with another store scheduled to open this fall in Denver. The centers offer products and services for local convenience stores, restaurants, professional offices and other small businesses. 
According to Costco's CFO Richard Galanti in December, the company is in a "10-year plus" test of the Business Center concept. It actually sounds more like a 20-year plus odyssey, but one that's starting to accelerate.
Costco could not be reached for comment regarding its plans for the Business Center store concept. The company only mentions the business once in its most recent annual report, specifying the exec who leads the operation -- Timothy Rose, who joined Costco in 1995.
Some of the ways the Business Centers appeal more directly to small businesses include earlier store hours, next-day delivery and copying and printing services. And for fresh food, the Business Center sells much larger portion sizes than you'd see at a regular Costco.
Once the Denver store opens, Costco will have 11 Business Centers in operation across the country, mostly on the West Coast.  Four of the stores are located in California and two more are in Costco's backyard of Washington, which allows the retailer to more easily test products and tweak operations before a possible nationwide expansion. 
Costco, which is known for moving methodically with new ideas, may have several reasons for picking up the pace of its Business Center openings.
First, it gives Costco another avenue for sales growth, and a store concept that directly addresses some recent moves by Sam's Club's to become friendlier to small businesses. In addition to offering more exclusive deals and better online shopping capabilities, Sam's Club sells small business services such as healthcare plans via a partnership with Aetna (AET) , discounted legal services from LegalZoom, payroll services, merchant payment processing, and travel booking via third party providers. Costco needs to keep pace. 
Second, should the merger between Staples (SPLS)  and Office Depot (ODP) - Get Report win regulatory approval, it's likely to hurt any company trying to hawk office supplies since the tie-up will likely mean the combined company can offer lower prices. Costco would therefore want to open its Business Centers prior to a Staples and Office Depot merger, in order to get some "mindshare" with consumers and perhaps securing valuable locations before the merged company does.
This article is commentary by an independent contributor. At the time of publication, the author held no positions in the stocks mentioned.