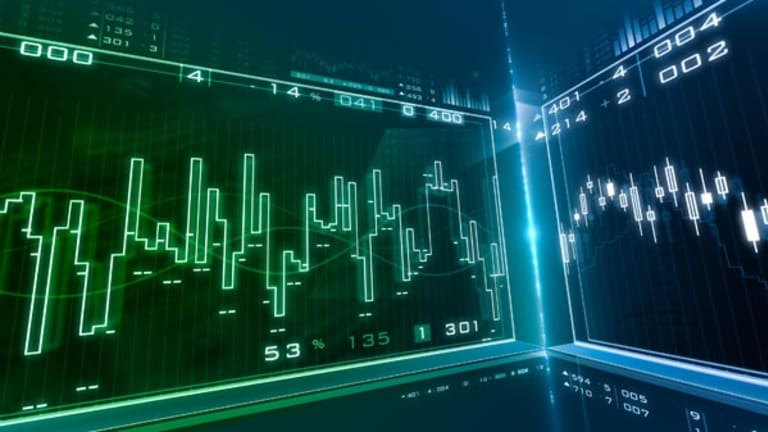 Corus Capital Situation Increasingly Dire
Corus Bankshares on Monday warned its application for federal bailout funds will likely be rejected, as mounting loan losses made raising private capital imperative.
Updated from 12:38 p.m. EST
Corus Bankshares
(CORS)
on Friday reported a widened fourth-quarter loss and said it was unlikely to receive federal aid, putting the Chicago company in a perilous capital position amid mounting loan losses.
, whose troubles
TheStreet.com
first reported on in August 2007, reported a preliminary fourth-quarter net loss of $261 million, or $4.85 per share, compared to a net loss of $128 million in the third quarter and net income of $2 million in the fourth quarter of 2007.
Shares were down 42.3% to 64 cents in recent trading.
The Chicago holding company, also said it had received a "preliminary response" that its Nov. 14 application to receive a capital infusion through the Treasury's Troubled Asset Relief Program (TARP) was likely to be rejected.
Corus was only able to provide partial financial results for the fourth quarter, but did file a complete call report for main subsidiary Corus Bank NA, which represented nearly all of the holding company's assets.
Corus said it was awaiting several new appraisals, which could result in material changes to its fourth-quarter results, and expected to announce complete results and file its annual 10-K report on March 16.
The
South Florida Business Journal
on Friday reported that an affiliate of Corus had paid above-market prices to purchase condominium units in a project financed by the bank.
In the preliminary earnings release, Corus said that nonperforming assets, including nonaccrual loans and repossessed real estate had increased to $2 billion as of Dec. 31. This is almost double the level of from the previous quarter.
The following table shows the asset quality deterioration of Corus Bank NA, since
TheStreet.com's
August 2007 article:
While the company was carrying a high level of nonperforming loans all through 2008, net charge-offs for Corus Bank NA (actual loan losses) for the first three quarters totaled only $147 million. Charge-offs accelerated during the fourth quarter, to $211 million, for a total of $358 million for 2008, or 8.14% of average loans.
Corus Bank NA was still well-capitalized under the normal regulatory guidelines as of Dec. 31, with leverage and risk-based capital ratios of 7.87% and 12.29%. But the holding company also warned that because it was likely to have its capital standards raised by regulators, the bank "may no longer be considered well-capitalized and may be required to identify additional sources of capital."
Indeed, it appears the company can easily run out of capital over the next quarter or two. Corus Bank NA's total equity capital was $678 million as of Dec. 31. The fourth-quarter net loss for the bank (not the holding company) was $262 million and net interest income dwindled to just $4.5 million.
With nonperforming assets nearly doubling just in the fourth quarter, a probable rejection of its TARP application, further increases in quarterly net charge-offs likely and no way to achieve positive earnings on reduced interest income, Corus needs to immediately raise significant new capital on its own, or face failure.
Philip W. van Doorn joined TheStreet.com Ratings., Inc., in February 2007. He is the senior analyst responsible for assigning financial strength ratings to banks and savings and loan institutions. He also comments on industry and regulatory trends. Mr. van Doorn has fifteen years experience, having served as a loan operations officer at Riverside National Bank in Fort Pierce, Florida, and as a credit analyst at the Federal Home Loan Bank of New York, where he monitored banks in New York, New Jersey and Puerto Rico. Mr. van Doorn has additional experience in the mutual fund and computer software industries. He holds a Bachelor of Science in business administration from Long Island University.