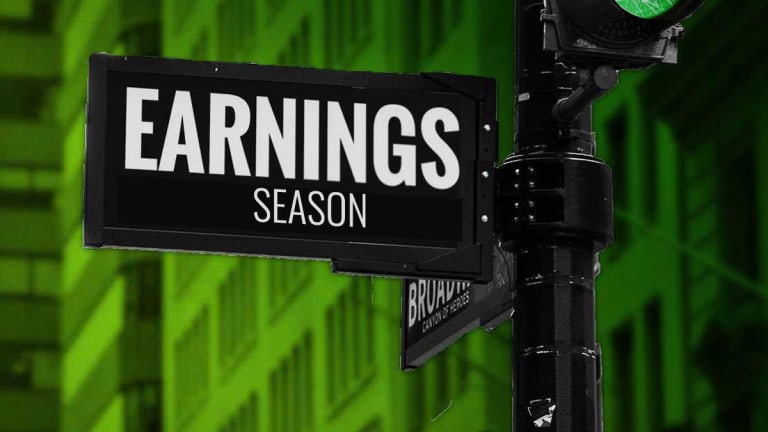 Cooper Tire Climbs After First-Quarter Sales Beat Forecasts
Cooper Tire & Rubber climbs after beating Wall Street's sales forecast.
Cooper Tire & Rubber climbs after beating Wall Street's sales forecast.
Shares Cooper Tire & Rubber  (CTB) - Get Report rose $3.1% to $31.39 after the replacement tire manufacturer missed Wall Street's first-quarter earnings expectations but but beat sales forecasts.
The Findlay, Ohio-based company said net income came to $7 million, or 14 cents a share, down from $8.3 million, or 16 cents a share, a year ago, and missed analysts' expectations of 17 cents a share. 
Net sales increased 2.9% to $619 million, beating estimates of $608.1 million.
Cooper Tire said that operating profit was $26 million, or 4.3% of net sales, despite $10 million in costs related to tariffs enacted in the quarter on truck and bus radial tires imported into the United States from China and $5 million of restructuring charges in Europe.
"Operating profit in the first quarter was higher than we expected due to stronger than anticipated performance in North America and Asia," Brad Hughes, president and CEO, said in a statement. "Our Americas segment delivered an operating profit of $39 million, up $8 million from year ago, despite the $10 million impact of new TBR  tariffs in the period this year. For the third consecutive quarter, we achieved unit volume growth in the U.S."
Hughes said the company "will continue to make progress on our strategic priorities during 2019, and believe underlying macro-conditions will support growth in tire demand, particularly in the U.S."
"As a result, we continue to expect modest global unit volume growth for Cooper in 2019 and full year operating profit margin to improve compared with 2018," he said.
Shares were inactive in premarket trading Monday. The company closed down 1.8% to $30.45 on Friday.