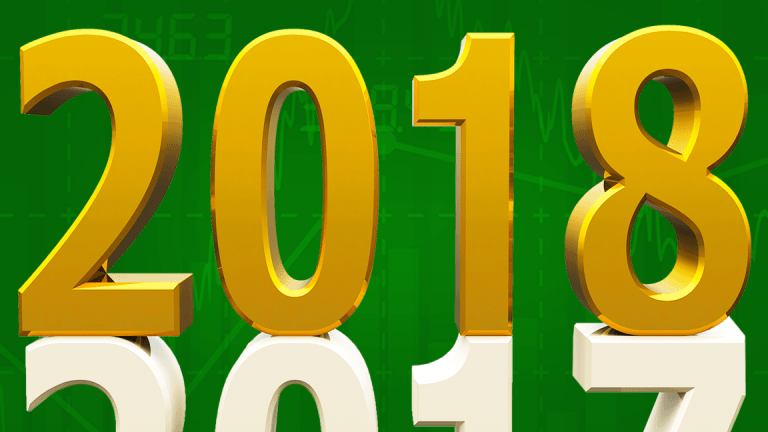 Contributing to Your IRA? Don't Forget the Deadline
The contribution cutoff date for IRAs is quickly approaching. Do you have the information you need to know?
The IRA contribution cutoff date is an easy thing to forget.
Unlike most things in our lives, the cutoff date for contributing for a certain year isn't bound by Dec. 31. Rather, Tax Day is our cutoff date for contributing to a Roth or traditional IRA for the previous year.
This year, the last day we can contribute to our IRA is Tuesday, April 17. While the date is usually April 15, that day falls on a Sunday this year, followed by Emancipation Day on Monday, which the District of Columbia celebrates.
As a result, we get two extra days to contribute to our IRAs.
Still, it's all a little confusing right? Let's put it this way: We can begin contributing to our IRA at the first of the year. So for 2017 (last year), we were able to contribute starting January 1, 2017. That contribution window stays open all the way until Tax Day of the following year. This means that we can actually contribute to 2017 and 2018 simultaneously, once the calendar flips to Jan. 1, 2018.
What's the Maximum Contribution?
Now that we've covered by when we need to contribute, just how much are we allowed to put in an IRA? Both the Roth IRA and traditional IRA have the same contribution limits.
The limit for 2017 and 2018 remains set at $5,500, provided you made at least that much in income for the year. If you are over 50, you may contribute $1,000 more, so $6,500 per year, in a catch-up effort for retirement.
There are stipulations, though. For instance, if you're married and filing jointly or single and filing separately, you can only contribute the Roth IRA maximum for 2017 if your adjusted gross income is less than $186,000 or $118,000, respectively. Beyond that, and only a reduce deduction is allowed. Income over $196,000 and $133,000, respectively, and investors cannot contribute for 2017.
Here are the Roth IRA rules from the IRS.
When it comes to traditional IRAs, there are not any income level restrictions that impact how much an investor can contribute. However, above certain income levels and the amount that can be deducted from their income taxes may fall. It's based on whether an employer or spouse's employer offers a retirement plan.
If your employer does not offer a retirement plan, single filers or married filers whose spouse is also not covered by a retirement plan, have no income level limits when it comes to traditional IRA deductions. They can deduct the full amount of their contributions.
However, if an investor's employer does offer a retirement plan, a filing-single tax payer may take the full deduction of their contribution if their adjusted gross income for 2017 is less than $62,000. Above that it turns into a partial deduction and above $72,000 they are no longer able to realize any deduction.
If married and filing jointly, those limits increase to $99,000 and $119,000 respectively.
If you are married and filing jointly, do not have an employee retirement plan but your spouse does, a full deduction may also be realized up to an adjusted gross income limit of $186,000. That deduction is reduced until their income hits $196,000.
Here are the traditional IRA rules from the IRS and here are the rules when it comes to a spouse covered by a retirement plan.
Roth or Traditional?
As with any type of account or security, it comes down to preference and personal situations. A Roth contribution is done so with post-taxed income, meaning the investor does not reap any tax deduction benefits for contributing. However, it also means that Roth investors do not have to pay taxes on their gains once they are eligible to withdraw.
For traditional IRA investors, they do pay taxes on their withdrawals, but they get years of pre-tax income growth to boost their returns.
To find which is best for you, consider reading Five Types of IRAs You Need to Know About for Retirement.
This article is commentary by an independent contributor. At the time of publication, the author had no positions in the stocks mentioned.