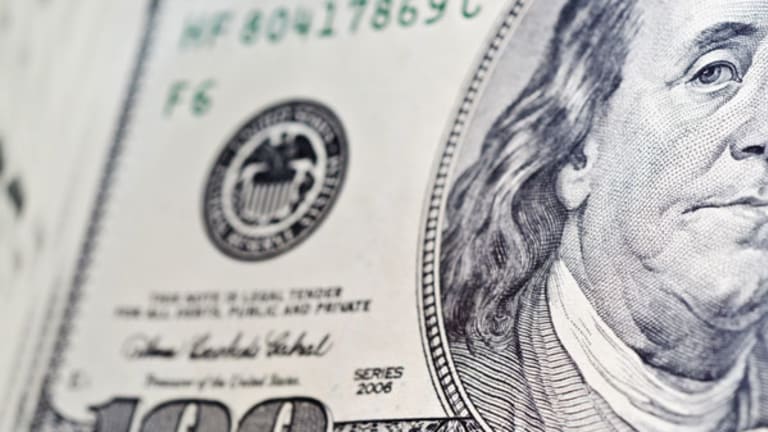 Continental Resources Goes High-Tech in Bakken Oil Field
Breakthroughs help find more oil and save on costs.
Minot, N.D. (TheStreet) -- Oil and gas exploration company Continental Resources (CLR) - Get Continental Resources, Inc. Report has the biggest footprint and is the leading oil producer in the booming Bakken Shale basin of North Dakota, an advantage in a market of seesawing prices.
What's more, its technological expertise in so-called unconventional drilling processes that it has honed here should prove invaluable elsewhere. There are several other known, but still untapped, areas with similar geology as the Bakken throughout North America, Mexico and in Russia's Siberia where Continental's expertise could open vast new resources.
And that would make the firm, whose value is $32 billion, attractive not only for its future exploration and production work, but also as an acquisition target for a much bigger firm.
Continental's shares are on a strong run, gaining almost 10% in the past three months, which is about what they're up for the year, versus the
S&P 500's
14% increase.
Its shares have a three-year average annual return of 26% and a five-year annualized return of 37%, which means that $10,000 invested five years ago would be worth about $47,716 today.
Continental's current price-to-earnings (P/E) ratio is 16, in line with the S&P 500's, while its forward P/E is 15.2.
Continental is the largest leaseholder in the Bakken, which stretches 8 million acres over North Dakota and Montana, as the owner of drilling rights to almost 1 million acres. It is also the most active operator here with 76 exploratory rigs at work as of the end of June, out of the total of about 209 of all companies in the field.
There are a total of about 7,000 active wells in the Bakken region, that is, wells owned by all companies that have been drilled and are in production. Many are producing oil so freely that they don't need pumpjacks, which are in use in most traditional oil fields, helping keep operating costs low.
The state says the pace is for about 2,250 new wells drilled by all the exploration firms here in western North Dakota's Bakken region.
Production of low-priced oil from the Bakken region is seen as a key part of the nation's move toward energy independence, as well as a major creator of new jobs.
Continental's confidence in its future is such that it just raised its planned 2012 capital expenditures budget to $3 billion company-wide, from the $2.3 billion it had announced in May, to develop recently acquired acreage and to accelerate drilling. It also raised its production growth guidance for the year to about 58%.
In the second quarter, it reported a record 95,000 barrels of oil produced per day, an increase of 11% from the first quarter, and 76% over the same period last year. In June it produced an average of 100,000 barrels per day.
"We are significantly ahead of plan to achieve our five-year goal of tripling production from 2009 to 2014," said the Oklahoma City, Okla.-based company's founder and CEO, Harold Hamm, in a conference call Aug. 8.
The company also has exploration and production in other states, in particular Oklahoma and Texas.
Through the use of technology, oil exploration is no longer a guessing game as drilled wells are productive in over 95% of the time in the Bakken, according to local industry experts.
Continental is an innovator in hydro-fracking technology, which involves forcing natural gas and crude oil out of shale buried deep below the earth by using highly pressurized and treated water.
The company also has developed horizontal drilling techniques that allow for wells to be drilled down as much as two miles into the Bakken strata and then two miles in any direction in order to follow an oil vein.
The operator of such an oil rig, sitting at a computer work station, directs the drill bit through the oil-rich Bakken strata. His expertise and the preciseness of the technology is such that, reportedly, he can hit a target the size of a pie plate at that distance. The drillers will then explode hundreds of small holes, or perforations along the drill pipe deep in the shale followed by about 2 million gallons of water mixed with sand and chemicals called propants that open the fissures in the rock formation to let out the oil.
Continental's latest technological innovation is the "ECO-pad" drilling rig. The ECO-pad allows for the drilling of up to four wells from a single drilling site as the rig can "walk" several hundred yards and then drill a new well so that each of the wells goes off in a different direction.
Due to this process, there is a significant savings in operating costs as the company gains higher production from having several rigs on the same site.
In the second quarter, Continental reported earnings of $2.25 per share, up from $1.33 per share last year, or a 70% increase. Excluding the effects of gains and losses on derivatives, write-downs and other items, per-share earnings rose to 68 cents from 60 cents or a rise of 13%.
Oil-and-gas revenue at Continental increased 35% year-over-year in the second quarter to $523 million, while average daily oil production increased 62% and the production of natural gas more than doubled in the period.
Analysts' consensus estimate is for earnings of $3.21 per share this year and growth of 34% to $4.31 per share in fiscal 2013.
Disclosure: TheStreet's editorial policy prohibits staff editors and reporters from holding positions in any individual stocks.