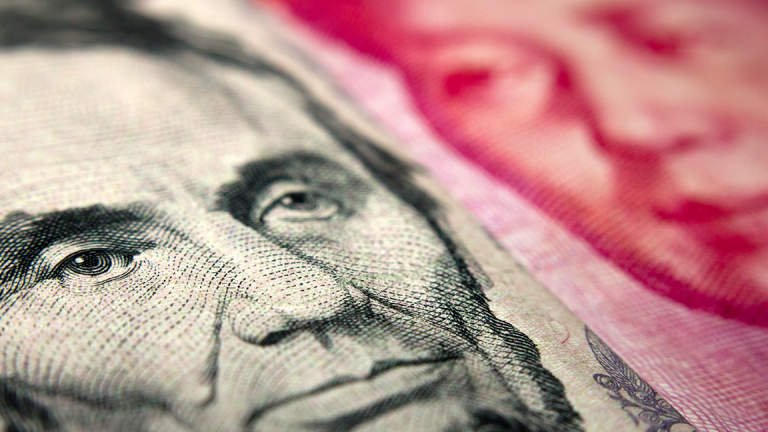 Retailers 'in Limbo' Over Trump's Latest Tariff Announcement
American retailers will likely seek out suppliers in countries, other than China.
American retailers will likely seek out suppliers in countries, other than China.
Flip-flopping isn't good for retailers, said one analyst.
"Retailers are in limbo. Trump keeps flip-flopping on the tariffs, which makes planning very difficult," GlobalRetail Date managing director Neil Saunders told TheStreet on Tuesday, May 29. "Retailers won't know which goods will be affected until the middle of next month. All of this suggests that for most the approach will be 'business as usual' at present."
In an effort to pressure Beijing as trade talks between the U.S. and China continue, the Trump administration announced on Tuesday a forthcoming 25% tariff on $50 billion of Chinese goods with "industrially significant technology" and said a full list of affected products will be revealed on June 15. The Trump administration also said that the tariffs will be implemented "shortly thereafter." 
Less than 10 days ago, U.S. Treasury Secretary Steve Mnuchin said that the U. S. would hold off on imposing tariffs on Chinese goods while talks were ongoing. At that time, the Trump administration had planned to impose $150 billion in tariffs on Chinese goods. Commerce Secretary Wilbur Ross is expected to arrive in Beijing on Saturday in an effort to ease tensions between the two nations.
Meanwhile, at home, "many retailers will likely be planning to see what alternatives there are to China" because of the unpredictability of Chinese trade, added Saunders.
The premier retailers trade organization isn't waiting till June 15 to register its concerns about Trump's latest stance on China and its imports. 
"We're disappointed the administration has announced plans to move ahead with tariffs, which will lead to higher costs for consumers, fewer jobs and retaliation. China's trade practices raise serious concerns, but job-killing tariffs aren't the answer," said National Retail Federation president and CEO Matthew Shay in a statement on Tuesday.
A recent study by NRF and the Consumer Technology Association determined that tariffs on $50 billion of Chinese imports and retaliation promised by China, could slice U.S. gross domestic product by nearly $3 billion and wipe out 134,000 American jobs.
4 Top Experts Tell You How to Play the Market. TheStreet's Scott Gamm recent sat down with top market watchers from Bank of America, Fisher Investments, Invesco and Wells Fargo. Click here and register to watch a free roundtable in which they lay out their best advice.