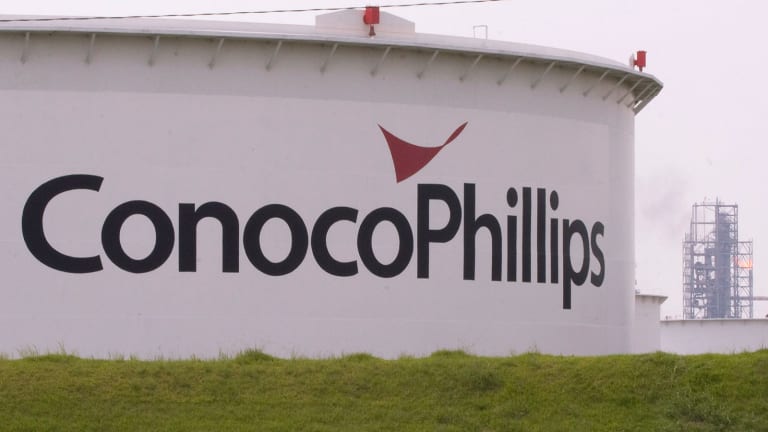 ConocoPhillips Jumps on Dividend Boost, Plans for $3 Billion Buyback
The oil and natural gas producer is boosting its dividend 38% and plans to buy back $3 billion of its shares in 2020.
ConocoPhillips (COP) - Get ConocoPhillips Report  said Monday it would boost its quarterly dividend 38% to 42 cents a share, and planned to buy back $3 billion of its stock in 2020.
The oil producer said it was committed to returning to investors more than 30% of cash from operations annually via dividends and buybacks.
The dividend is payable on Dec. 2, to shareholders of record Oct. 17.
"This increase in our ordinary dividend reflects the significant transformation our company has undergone over the past few years," said Ryan Lance, chairman and CEO. "Since announcing our returns-focused value proposition in 2016, we have improved our underlying performance drivers and lowered our sustaining price for the business.
"Given these enhancements, we are confident we can fund a higher, growing cash dividend, while maintaining a substantial, consistent buyback program. Since 2016 we have returned about 45% of cash from operations to shareholders and we remain committed to delivering peer-leading return of capital annually," Lance said.
The stock rose 0.95% to $54.04 in trading Monday, near the low end of its 52-week range of $50.13 to $79.96. Based on 20 analysts surveyed by FactSet, the stock has a target price of $73.89 and consensus buy rating.