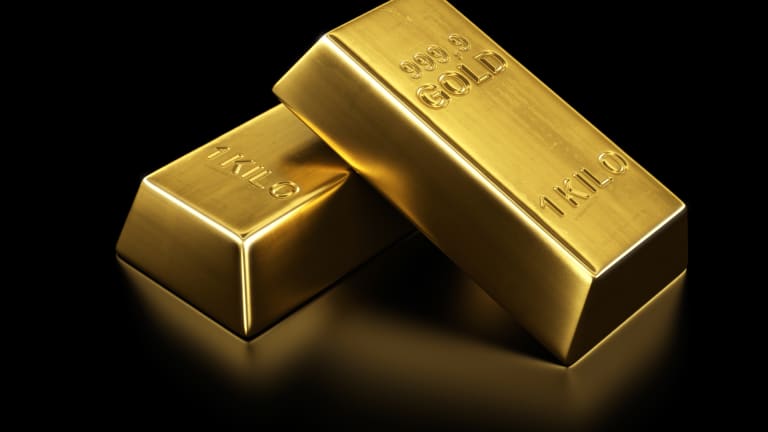 Commodities Are Getting No Respect
Bearish sentiment returns to the energy patch; it makes sense to own gold now.
Editor's Note: This article was originally published on Real Money at 12:00 p.m. EST on Aug. 26.
NEW YORK (RealMoney) -- The uncertainty that continues to roil global equity markets has done little to give anyone confidence to invest in commodities as an asset class.
News that product inventories rose in the past week has more than offset the 5-million-barrel draw in oil, renewing bearish sentiment in the energy patch. At least energy equities have sponsorship, as shown by the 13f filings by large hedge funds. Gold, on the other hand, which seems to go down a lot easier than it goes up, has lost most of its high-profile sponsors, with the exception of Duquesne.
I continue to feel that as long as central banks continue to add to reserves, it makes sense to have a bit of gold in your portfolio in an environment where global central banks look confused. Fed Governor William Dudley's statement that September seemed to be less compelling for a Fed rate hike but may change in three weeks' time is indicative of that confusion, but it certainly has not given any bullish sentiment to gold.
Industrial commodities continue to live in a correlation-one environment, but the People's Bank of China cut to the lending rate, deposit rate and reserve ratio will do little to cure the domestic-growth ills. I believe the focus of the cuts was to help the banks, as margin borrowing is the real concern on the back of the dramatic equity retreat.
I understand a lack of macro buying interest in bulk commodities or LME metals until producers cut back, as emerging-market demand is still weakening. I do not understand the weakness in palladium, as I felt it was one major hedge fund long liquidation yesterday, which overextended the selloff of a metal that will be in deficit for years.
That said, above-ground stocks and recycling activity have helped close the deficit a bit more than anticipated.