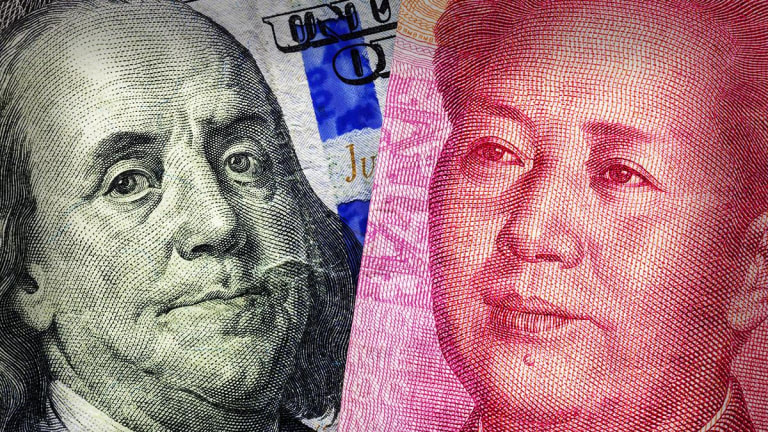 Commerce Considers Counterveiling Duties on Countries that Undervalue Currencies
Move would target Chinese efforts to devalue yuan to offset higher tariffs imposed by Trump.
The Dept. of Commerce is proposing a measure to allow counterveiling duties on countries that undervalue their currency relative to the U.S. Dollar, according to a published report late Thursday.
The goal would be to prevent other countries from using a weak currency to boost their exports to the U.S.
The move "puts foreign exporters on notice," Commerce Secretary Wilbur Ross said in a statement, according to a Reuters report.
Amid rising trade tensions between the U.S. and China, many have expected the Chinese government to devalue the yuan against the dollar to negate the impact of tariffs imposed by President Trump.
Under the new policy, "Foreign nations would no longer be able to use currency policies to the disadvantage of American workers and businesses," Ross said, according to the report.