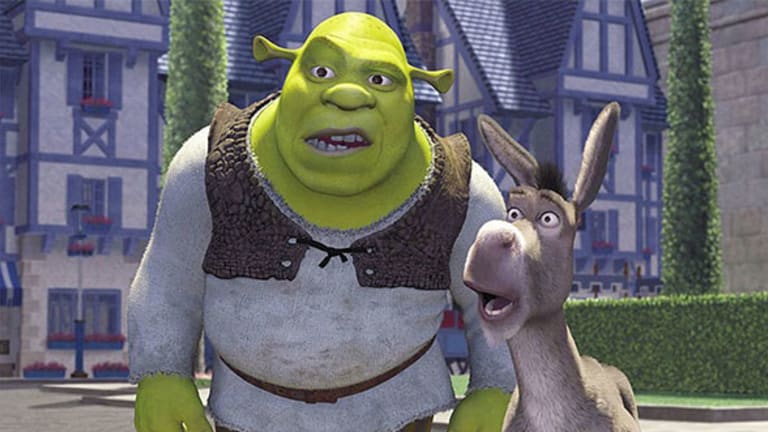 Comcast CFO Doesn't Think It Overpaid for DreamWorks Animation
Michael Cavanaugh counters critics who have charged that the pending DreamWorks acquisition is a clear overpay.
When Comcast (CMCSA) - Get Comcast Corporation Class A Reportagreed to pay $3.8 billion last month to acquire DreamWorks Animation (DWA) ,some on Wall Street described the deal as a classic overpay.
Comcast, chided Cowen media analyst Doug Creutz, had been too eager to compete with Disney (DIS) - Get Walt Disney Company Report in film and theme parks. DreamWorks' buyout price of $41 a share, a 51% premium to its stock before the deal became public, appeared to have been prompted by the "'just do something' logic."
BTIG's Richard Greenfield went a tad further, calling the acquisition little more than a "mistake." In a blog post that Greenfield entitled "Comcast Overpays," the analyst described DreamWorks' core movie business as underwhelming as he warned investors that its television unit would be hampered for the foreseeable future by an existing licensing deal with Netflix (NFLX) - Get Netflix, Inc. Report.
Yet Comcast finance chief Michael Cavanaugh, speaking at JPMorgan (JPM) - Get JPMorgan Chase & Co. Report 's annual technology, media and telecom conference in Boston on Monday, countered his critics, arguing instead that the DreamWorks acquisition will make sense for Comcast and its investors over time by expanding NBCUniversal's portfolio and a giving its theme parks and consumer products businesses more content to work with.
Cavanaugh said the value of DreamWorks would be found once it is fully integrated into the country's largest provider of broadband services. Merging it with NBCUniversal would save the studio money. DreamWorks, he said, also brings to Comcast a TV animation studio, something that Universal had yet to develop.
"We'll be able to take our intellectual property, like Jurassic World, and create kids' animation for TV," Cavanaugh said. "We'll have great opportunities to create the franchise, repeat the franchise, drive that through theme parks, drive that through consumer products businesses."
At present, DreamWorks spends about $250 million a year on expenses of one form or another while its film and television business earns close to $200 million a year, excluding some costs such as taxes. That earnings figure can be sustained while costs can be cut as DreamWorks is merged with Universal.
The companies anticipate closing the deal by year's end.
Two years down the road, DreamWorks will save $75 million a year once its distribution deal with Twenty-First Century Fox (FOXA) - Get Fox Corporation Class A Report expires, the CFO said. The upshot, Cavanaugh said, is a movie business that can generate high-single-digit earnings before some costs in the niot-too-distant future. Much of DreamWorks' problems, he said, were tied to the risks of making just two films a year. If one bombed at the box office, and they did, the company was left reeling.
"It really doesn't make sense to have a public company that just makes two movies a year, so we'll be able to do a good job to capture synergies there," Cavanaugh said. 
But how about that price tag? Creutz argued that paying a multiple of 37 times earnings for DreamWorks was a questionable use of Comcast capital. The eagerness to keep pace with Disney is laudable, he said, but DreamWorks' film library nor its biggest hits -- Shrek and Kung Fu Panda -- don't come close to matching [Disney's] Marvel, Lucasfilm and Pixar.
"We think DreamWorks is worth far less than either Marvel or Lucasfilm, for which Disney paid comparable prices when they acquired those companies," Creutz said in an investor note. Marvel and Lucasfilm, he added, "have only become more valuable in hindsight only due to massively outsized film performances which seem unlikely to be duplicated."
Cavanaugh argued otherwise. Doubling down on animation, a relatively low capital-intensive business compared with other kinds of movie making, makes sense, he said.
"The characteristics of an animated film, profit-wise and risk-wise and volatility-wise, are much better than a live-action movie," he said. "So we wanted to tilt the business in the direction of animated films at the margin, and this gives us the capacity to do that."
Cavanaugh concluded: "This business was on the [NBCUniversal] team's wish list for a long time. We were excited to get it done at a price that made sense."