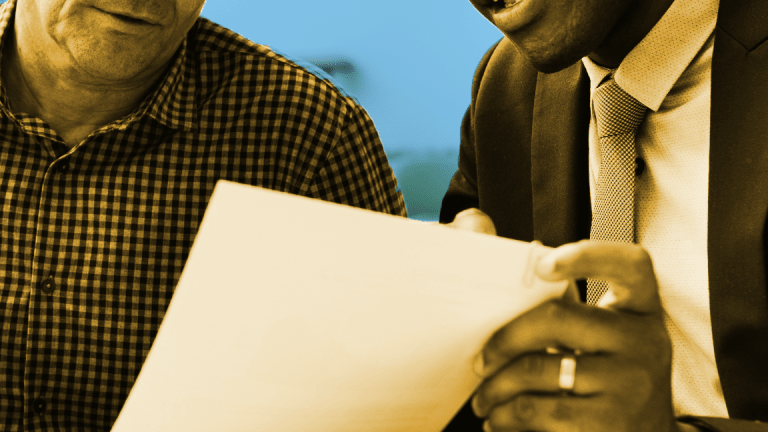 Collaboration in the Financial Advisory Sector Is Important
The financial advisory sector has always been competitive, but the spirit of collaboration has also existed. Working together will likely continue far into the future.
The financial advisory sector has always been competitive, but the spirit of collaboration has also existed. Working together will likely continue far into the future.
My first exposure to the independent advisory sector was in the mid-1990's when as a tenured Wall Street financial professional I attended a regional conference of the National Association of Personal Financial Advisors (NAPFA). What impressed me most about that event, on top of the quality of the financial planning education I received, was the fact that members, who were in some cases competitors, all collaborated in order to raise the competency of the group as a whole.
This collaboration greatly benefitted members of NAPFA, as it still does to this day, but it also benefitted all of the collective clients that those advisors served. By freely sharing their individual learnings across the group, they collectively raised their level of competency, and their clients ultimately benefitted.
Back in those days, limitations of communications, technology and other factors constrained most firms' ability to serve clients beyond their immediate geographic area, so the threat of your peers poaching your clients was somewhat limited. With more recent advances in technology and communications channels, geography is no longer a constraint for advisors, and some regional and national firms are emerging.
This has led some to believe that the culture of advisors helping one another may be coming to an end. At my firm, Technology Tools for Today (T3), we believe that there will continue to be consolidation and increased competition among advisors for clients, but we also believe that the spirit of collaboration will remain strong within the industry.
Inside TheStreet's Financial Advisor Center
The interactions among technology firms that serve financial advisors may offer some clues as to the trajectory of future collaborations among advisors. Many of the firms with whom T3 works compete aggressively with their peers for business, but they still collaborate when it is in their self-interest, and the interest of the advisors they serve, and the end clients that are ultimately served.
A perfect example of this collaboration is the recently concluded T3 Tech Summit.
What We Are Hearing
Each summer, my firm invites a select group of leading technologists to get together and discuss how providers can better serve the technology needs of advisors and their clients. The morning session consists of a diverse focus group of advisors that vary by firm size, years in business, type of client base, gender, ethnicity, business model, etc. These advisors address the technologists regarding the hardware and software products they use, why they chose them, their satisfaction with the products and more. They also share their most pressing technology challenges and the gaps that are not being closed by their current technology stack.
As has been the case over the last several years, many of the issues that these advisors raised are in some way related to providing a better experience for their clients.
For example, every advisor on the panel voiced frustration with the account opening process. They believe it is not user-friendly and that it creates a bad initial impression with new clients. Another area of concern is client-facing portals. Advisors have voiced concern that many portals are not providing the type of client experience that they think suitable for their clients.
Yet another area of perpetual frustration is the level of integration among providers. The interesting take-away here is that although the level of integration continues to improve, advisor and client expectations are rising even faster. This trend is likely to continue, even as vendors collaborate to further improve existing integrations and initiate new ones.
The afternoon sessions consist of sessions where fintech firms, which are often competitors, can discuss areas of mutual pain where collaboration would be of collective interest.
For example, just about every firm in attendance struggles with keeping their clients abreast of all the latest features and functions of their software due to the fact that many firms release multiple incremental upgrades monthly. By sharing best practices, all firms can better serve their advisors and support their common integrations.
Another area of common interest is creating a framework of best practices, or even industry standards for common issues they all face.
For instance, most of the custodians with whom we work each have a different format for coding transactions (these custodians are focused on serving registered investment advisers or "RIAs" as they are commonly referred to within the financial services industry). This creates a great deal of extra work and cost for RIA firms that are multi-custodial. It also adds cost due to the third-party services to which RIAs typically subscribe.
A common data framework would make everyone's like easier, and it would save a lot of money. I wish I could report that we solved this challenge at the T3 Summit, but at least we have most of the relevant parties discussing the problem, and hopefully those discussions will lead to progress going forward.
Another example of where collaboration is occurring within the financial services industry now is related to cybersecurity.
A "co-op" called cleverDome is beginning to emerge as a community-driven solution to a rather onerous problem. A data breach can become everyone's problem, so a community-driven solution is really the only way to put all the checks and balances in place. By using a universal standard that applies to all who voluntarily "come under the Dome™" and structuring the master plan as a B-Corp (a Benefit Corporation, which by its very nature has a public mission and written charter) versus a more traditional business structure such as an S-Corp, C-Corp or LLC, I believe there will be a higher probability of success.
Working Together
So, as you can see, even when the competition is fierce, as it often is between custodians, financial planning software providers, portfolio management providers, financial advisors, and others, there are still opportunities to collaborate, and these collaborations often result in concrete benefits to both advisors and their clients.
The good news is this: There is ample reason to believe that all parties in the financial advisory ecosystem can continue to collaborate for the benefit of all the constituencies that we currently serve.
By: Joel Bruckenstein, CFP® 
Bruckenstein is an internationally acclaimed expert on applied technology as it applies to financial service professionals and their clients. He is the producer of the T3 Advisor Conference, the T3 Enterprise Conference, and the T3 Virtual Exhibit Hall, as well as the editor of the T3 Technology Hub.