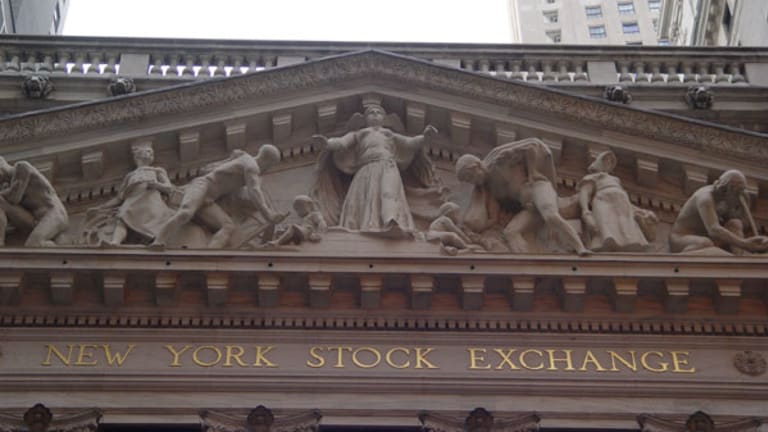 Coca-Cola, Foot Locker and Monsanto: Doug Kass' Views
Doug Kass shares his thoughts on how to navigate. He remains anticipatory.
Doug Kass shares his views every day on RealMoneyPro. Click here for a real-time look at his insights and musings.
Coca-Cola: The Fizz Is Fading
Originally published at 2:11 PM EDT on May 20, 2016
Recently, Coca-Cola (KO) has been highlighted by a number of technical analysts as breaking out of a long-term channel.
Nevertheless, I believe Coca-Cola is about to fizz out.
The company, a fav of The Oracle, exemplifies the "old economy" and, given its size, faces an almost-insurmountable task of righting itself in the "new economy."
Costs are now rising and with units sold in a secular decline, secular earnings-per-share growth prospects are challenged. Yet the company still possesses an above-peer valuation, thanks in part to the Berkshire (BRK.B) imprimatur.
That said, Warren's addiction to Cherry Coke and Coca-Cola shares are well-known.
He will never stop drinking the beverage (as he munches on See's Candies peanut brittle), and he will dispose of any KO shares in some measure because of his very, very low cost basis and his aversion to paying taxes.
Just as DuPont (DD) is my favorite large-cap long idea for 2016, Coca-Cola is my favorite large-cap short idea on a risk-adjusted basis for 2016.
The next leg lower could be a reset of earnings expectations over the next several quarters.
Indeed, I can't think of a better pair trade.
Position: Long DD, short KO
My Latest Trades
Originally published at 1:13 PM EDT on May 20, 2016
I'm using the banking sector as my "market tell" Friday. Banks made their intraday highs on the opening, and are now at or near their lows for the session.
So, with the S&P 500 now about 10 handles above Thursday's low, I've begun to re-accumulate my short of the SPDR S&P 500 ETF (SPY) at $205.85.
I've also started to build back a long position in the ProShares Short S&P 500 ETF (SH) -- an inverse S&P 500 play -- at $20.35.
Other trades:
I'm scaling back my long of Potash Corp. (POT) for a small gain, taking my position down to small-sized from a previous medium-sized one.
I sold my small long of Monsanto (MON) Friday morning as well.
All told, I'm moving my portfolio's short exposure back up -- but I'm not doing anything extreme because we're heading into a weekend.
Position: Long POT (small), SH (small), Short SPY (small)
Shorting Foot Locker Amid Signs of 'Peak Sneakers'
Originally published at 11:29 AM EDT on May 20, 2016
I see another peak to add to the long list of The Many Peaks I See ... "Peak Sneakers"!
I've been spending several weeks researching shoe purchases and have concluded that the lure of high-priced sneakers might finally be fading.
I see multiple signs of this phenomenon, including:
Rising Sneaker Costs. Like health-care costs, sneaker prices have risen to unfathomable levels. But with U.S. wages exhibiting only modest gains, buyers' price elasticity might finally be appearing as sales resistance. At least that's what I've heard in conversations with customers at Foot Locker (FL) and elsewhere.
Fewer Multiple Purchases. My discussions with customers have indicated that purchases of multiple pairs of sneakers seem to be a thing of the past. Sneakers have simple become too costly, while alternative purchases like videogames and smart phones are gaining popularity.
Peak Sports Viewership. Also consider the "Peak Sports Viewership" that I wrote about a few months back. We're seeing declining ratings for sports championships, which could have a negative impact on sneaker sales.
LeBron James' Huge Deal with Nike (NKE) . Finally, consider reports that Nike might wind up paying basketball superstar LeBron James more than $1 billion for a lifetime endorsement deal on the firm's sneakers and other merchandise. Enough said!
So ... I'm Shorting Foot Locker
Given all of the above, it's little surprise that Foot Locker reported a far-slower pace of quarter-over-quarter comps this morning relative to consensus expectations. The chain cited weakness in basketball-sneaker sales, where Foot Locker has an outsized exposure relative to its peers.
Another disadvantage for Foot Locker is that the chain is mall-centric. My surveys of customers suggest that malls are no longer many consumers' desired destination -- something that recent retail figures have corroborated. (Click here for Jim "El Capitan" Cramer's thoughts in this point.)
Add it all up and I shorted FL in both the premarket and regular sessions Friday, and I'm placing the stock on my "Best Short Ideas" list as well. (By contrast, TheStreet's Trifecta Stocks model portfolio is long on Foot Locker.)
As an aside, I should mention that more than 90% of Foot Locker shares are institutionally owned. So, a lot of supply might lie ahead. I'll also have a lengthier analysis of Foot Locker next week.
Position: Short FL
A Market Without Memory From Day to Day
The S&P 500 is about 30 handles higher on Friday than at Thursday's low point, as well as substantially higher than where I covered my shorts Thursday.
Originally published at 10:17 AM EDT on May 20, 2016
I'd say this is a traders' market rather than a long-term investors' market, wouldn't you?
That said, I haven't put my index shorts back out yet. Instead, I'm being patient and letting the inmates who are running the asylum have some fun first. TGIF!
Position: Long SH (small), Short SPY (small)
TARGET is a holding in Jim Cramer's Action Alerts PLUS Charitable Trust Portfolio. See how Cramer rates the stock here. Want to be alerted before Cramer buys or sells TGT? Learn more now.
At the time of publication, Kass and/or his funds were long DD, POT (small), SH (small), and short KO, FL, SH (small), and SPY (small) although holdings can change at any time.
Doug Kass is the president of Seabreeze Partners Management Inc. Under no circumstances does this information represent a recommendation to buy, sell or hold any security.