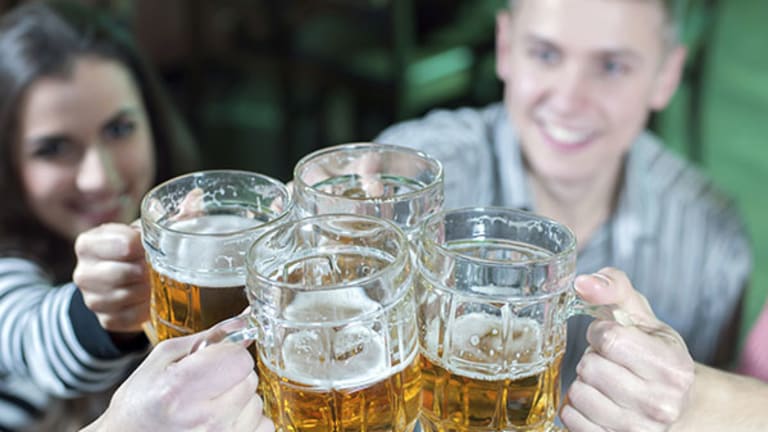 Coca-Cola Bottling Approval in South Africa Bodes Well for SABMiller Merger
The agreement approved by Competition Tribunal closely mirrors AB InBev's offerings.
The Coca-Cola Co. (KO) , SABMiller plc (SAB) and Gutsche Family Investments said Tuesday that the South African Competition Tribunal agreed, with conditions, to allow the formation of Coca-Cola Beverages Africa, a combination of the non-alcoholic ready-to-drink beverage businesses in Southern and East Africa.
The deal was launched in November 2014 and in early May the companies announced a set of agreements with the South African government to allow the transaction to move forward, pending their acceptance. The joint venture creates the largest bottler in Africa representing 40% of Coca-Cola beverage volumes on the continent with $2.9 billion of revenues.
The merger, which has no direct relation to the £71 billion ($102 billion) merger of SABMiller with Anheuser-Busch InBev SA/NV (BUD) , could still bode well for that deal getting past South African competition regulators. The SABMiller deal remains subject to approvals in the U.S. and E.U., where there is a May 24 potential decision deadline, but risk arbitrageurs have considered the South African process could be the final merger approval.
The competition review process in South Africa includes a review of social aspects of a deal beyond the potential competitive concerns that other countries' merger reviews are typically limited to.
The deal agreed to by the South African government bears a strong resemblance to the offers made in April by AB InBev to gain approval of the SABMiller combination.
The CCBA deal approval shows regulators agree the merger will support the business agenda within the broader South African political and social context, the companies said.
The agreement to get the bottling deal done include maintaining employment at current levels for three years; access to retail cooler space for smaller competitors; localization of production and inputs used in the production of Coca-Cola products and Appletiser brands; and the location of its headquarters and tax residency in South Africa. The merging parties also agreed to invest R400 million ($26.5 million) each in two groups to support agriculture, particularly to support disadvantaged developing farmers and small suppliers, and to develop downstream distribution and retail and support for an additional 25,000 black-owned retailers of CCBSA's products. The parties also agreed to increase black ownership of CCBSA to 20% and sell a 20% shareholding in Appletiser South Africa to black shareholders.
By comparison, the AB InBev offerings in April to address Competition Commission and Tribunal concerns included: the localization of production inputs used in beer and cider production, commitments to supporting small beer brewers in local markets; an assurance to maintain employment levels for five years, no involuntary job losses as a result of the merger; a R1 billion ($66.2 million) investment in small farms, including turning a net import of barley to a net export, and local manufacturing and efforts to reduce alcohol abuse.
AB InBev also presented a proposal to address concerns about black South African's shareholder participation in local brewing.
The deal spread Tuesday was £1.83, or 4.3%.