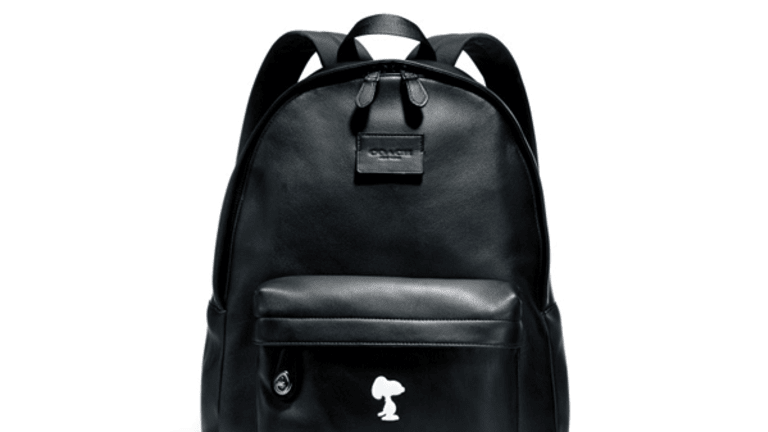 Coach Teeters on the Edge
Here's why Coach could be a frustrating long holding.
Here's why Coach could be a frustrating long holding.
Shares of high-end retailer Coach (COH) are on the verge of a major breakdown. The stock finished Monday with a 2.8% loss with the help of a big jump in volume. This very weak action put COH in the top 10 losers list in the S&P 500.
By the close the stock had firmed up a bit but more downside appears likely as overhead pressure builds. Patient COH investors may see much lower entry levels in the weeks to come.
Three weeks after the Brexit panic low on June 27 Coach reached new 2016 highs after moving past the April peak. Further upside was very limited though as major resistance near the 2015 high capped the rally.
In late August a big pullback was underway leaving behind what is now a very ominous looking high just below $44.00. With shares now over 20% below the 2015/2016 highs, a return to this major top may be a long ways off. In the meantime a deeper pullback is likely.
Click here to see the below chart in a new window.
In the near term COH investors should keep a close eye on the $34.50 area. The stock broke below this level Monday, which marks the September low, before rebounding late in the session. If this level is breached again it's unlikely it will hold.
A fresh down leg could follow, one that will need to cover quite a bit of ground before an oversold reading is reached once again. The end result might mean a retest of the 2016 lows set back in January near $30.00. A fresh base in this major support area would create a very low risk entry opportunity for patient bulls. Until then COH could prove to be a frustrating long.
This article is commentary by an independent contributor. At the time of publication, the author held no positions in the stocks mentioned.