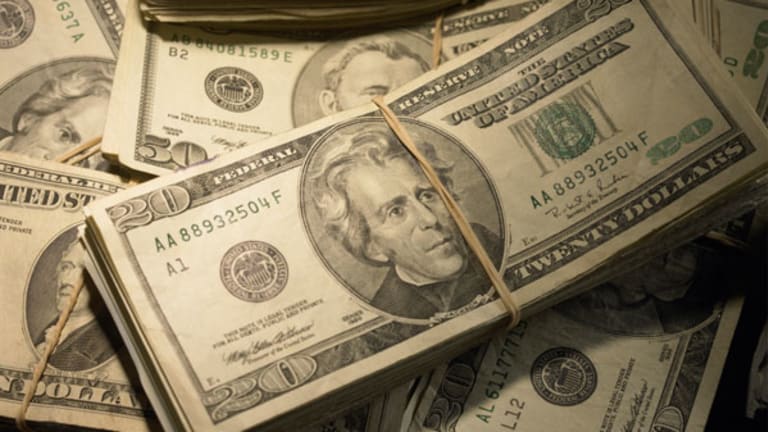 Coach Crushes It
After that solid report, I've decided to picked up some more shares.
It has been a poor start to the third-quarter earnings seasons so far. Although the majority of firms have reported results that have beaten on the bottom line, just over 40% of
companies are beating revenue estimates. In addition, forward guidance has been dismal. There are other concerns in the market -- the fiscal cliff, Europe and so on -- but Tuesday's rout in equities was primarily driven by earnings reports and guidance that have disappointed investors. I think this will continue throughout the quarter.
I used Tuesday's broad selloff to add to my position in
Coach
(COH)
, which I have owned since earlier this year, when the stock plunged to around $50 on weakness in the retailer's metrics. My investment thesis is as follows. First, the company provided a lot of data points in its earnings report Tuesday that should make investors happy (see below). Second, the valuations are still reasonable. In addition, the company's growth in Asia is still in the early innings.
Finally, I have done well in picking up retailers that have had temporary selloffs, but for which I believe the company still has good growth prospects and commands a well-known brand.
Vera Bradley
(VRA)
, shares of which have gained just under 40% since I
six weeks ago, is a good example of this strategy being successful.
Here are some key highlights from Coach's earning report and conference call.
The company reported earnings of $0.77 a share, beating estimates by a penny.
More important, the company stated sales in China grew at a 40% year-over-year clip.
Coach also showed solid domestic growth, with a reported 5.5% same-store sales uptick in North America.
Men's sales, while still a small part of total revenue, increased 50% from a year earlier, and the company believes this category can produce $650 million in sales this year.
Finally, just to put a cherry on top of a great quarter, Coach's board authorized a $1.5 billion stock-repurchase program.
Here are four additional reasons to own Coach at $58 a share:
The company has a solid balance sheet, with almost $900 million in net cash on its books, and it provides a 2.2% dividend yield.
Analysts expect revenue growth of more than 10% for both fiscal 2012 and 2013. Further, the five-year projected price-to-earnings relative to growth ratio (PEG) is just under 1 (0.99). Its retailing square footage should increase 10% to 15% in fiscal 2013.
Coach shares are selling at just 13x forward earnings, a discount to its five-year average of 15.4x. Further, look for those earnings estimates to move higher on Tuesday's strong earnings report and the significant announced buyback program.
Standard & Poor's has its highest Strong Buy rating on the shares, with a $70 price target on the stock. The stock is also an "outperform" rating at Credit Suisse.
At the time of publication, Jensen was long COH and VRA