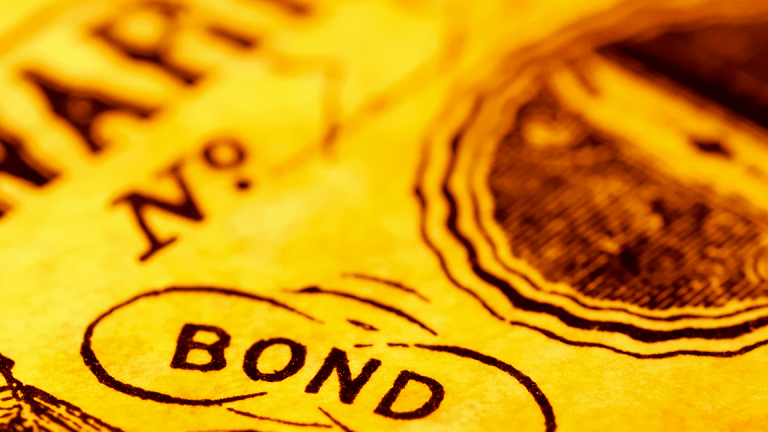 Closed-End Funds That Focus on Convertible Bonds Offer Big Opportunities
These specialized funds are well positioned to capture outsized returns on securities issued by tech startups and other companies with high growth potential.
Closed-end funds that focus on convertible securities/bonds are a niche within a niche.
While popular among investors who see value in active management and the ability to buy a portfolio of stocks and bonds at a discount, closed-end funds make up a small part of the market compared to open-end funds and ETFs.
And convertible bonds, whether owned by closed-end funds or open-end funds or ETFs, are a niche in and of themselves, allowing investors to buy a company's bonds with the ability to convert it later into stock if the price takes off.
But this niche within a niche might warrant a second look. At 9.1%, closed-end convertible securities funds have seen net asset value growth over the past year through June second only to 19% posted by closed-end growth funds, according to a survey by Thomson Reuters Lipper.
"It appeals to the kind of investor who wants the ability to have fixed income with the kicker of a stock," says Ken Nuttall, director of financial planning BlackDiamond Wealth Management in New York.
A rate driven surge
As the Federal Reserve steadily jacks up interest rates, there has been a surge of high-tech and other New Economy companies turning to convertible bonds as a cheaper way to borrow.
Through the beginning of June nearly $23 billion of convertible bonds have been issued by 62 companies, Dealogic reports. High-tech companies like Square (SQ) - Get Block Inc. Class A Report , Twitter (TWTR) - Get Twitter Inc. Report and Etsy (ETSY) - Get Etsy Inc. Report have issued than half -- or $13.4 billion -- of these convertible bonds.
It is the largest amount of convertible bonds to hit the market since the Great Recession.
Tech companies and others are using convertible bonds to borrow at rates as low as 1%. While investors may choose down the line to convert their bonds into company stock, for the moment it saves the firm potentially angering existing shareholders by issuing new stock and diluting their shares.
For investors, it's a way of playing both sides of the bond/securities fence.
Convertible bonds don't pay as well as traditional bonds but they are also considered a safer bet than simply owning a company's stock, having priority in bankruptcy court.
If the company's stock does well, the investor can later convert his or her holdings into common or preferred shares of stock at an agreed upon conversion price.
When it's a high-flying tech or medical device company that's issuing the convertible bonds, this can be a significant attraction for investors, BlackDiamond's Nuttall says.
If things don't work out as planned and the stock drops, the investor can hang onto the bonds, pick up income along the way, and get her cash back when the bond matures.
Convertible bonds also have the reputation of performing well in volatile markets, holding their value better than traditional bonds when interest rates rise.
"A convertible bond is a fixed-income bond with an equity option embedded in it," Nuttall notes. "If you get the bond we will pay you a smaller rate but give you an option to get into the equity if the stock goes up to one hundred bucks."
The players
A small but thriving group of closed-end funds are making decent returns by focusing on the surging convertible bond market.
The Calamos Convertible & High Income Fund (CHY) - Get Calamos Convertible and High Income Fund Report and the Calamos Convertible Opportunities & Income Fund (CHI) - Get Calamos Convertible Opportunities and Income Fund Report , which has nearly a quarter of its money parked in IT companies, have both seen net asset value jump 10.2% over the year ending June 30, while for the Calamos Dynamic Convertible And Income Fund (CCD) - Get Calamos Dynamic Convertible & Income Fund Report that number is 12.3%. Yield for the first two funds was 10.2%, dropping to 9.5% for the third fund, Calamos Dynamic Convertible, Thomson Reuters Lipper reports.
The Ellsworth Growth and Income Fund Ltd (ECF) - Get Ellsworth Growth and Income Fund Ltd. Report increased NAV by 10.6% during the same period, while Gabelli Convertible & Income Securities Fund Inc. (GCV) - Get Gabelli Convertible and Income Securities Fund Inc. (The) Report , which has large stakes in software and computer services companies and financial services firms, increased net asset value 10.7% with an 8.5% yield/distribution, according to the Thomson Reuters Lipper survey.
Putnam High Income Securities Fund (PCF) - Get High Income Securities Fund Report saw 6% growth in NAV with a yield of 3.5%, while Advent Claymore Convertible Securities & Inc Fund (AVK) - Get Advent Convertible and Income Fund Report , which has more than 20% in IT companies, had NAV growth of 6.4% and yield of 8.2%.
Discount potential
Some closed-end convertible bond funds also offer an additional draw for investors, the ability to buy a portfolio of convertible bonds at a discount.
The Ellsworth Growth and Income Fund is trading at a discount to net asset value of 11.2%, while Advent Claymore Convertible Securities & Inc Fund offers a 9.8% discount
Essentially, that means their share prices are lower than the value of the portfolio of assets in the fund.
There are a couple factors that help create discounts in the closed-end fund world.
After a closed-end fund issues shares through an IPO, the number of shares remains fixed and does not expand or contract based on market activity like it does with an ETF.
This fixed-share structure means the price a closed-end fund trades at each day and the net asset value of its underlying portfolio float independently of each other.
And while this can sometimes result in closed-end share prices that trade at a premium, or higher than their net asset value, or NAV, more frequently it results in a discount situation.
The end result is that you can buy a portfolio of stocks and bonds for pennies on the dollar. Or, in the case of Advent Claymore Convertible Securities & Inc Fund, a portfolio that includes stocks of IT companies for just over 90 cents on the dollar.
Risks and reward of closed-end approach
As they bulk up on convertible bonds and securities, closed-end funds take a significantly different approach that, while it can be riskier, can also produce higher returns.
First off, closed-end funds in general, including those specializing in convertible bonds, are actively managed, paying big bucks to hot-shot leaders to beat the market.
The talent doesn't come cheap: Management fees are can easily climb into the 1 to 1.5% range.
There's also another advantage closed-end funds bring to the table, a potential plus given some of the risks involved with convertible bonds, and that's a stable capital structure.
What's the risk? Well closed-end funds that specialize in convertible bonds are also likely to deal with fast-growing companies, in tech or other fields, that may not have the credit rating, say of Bank of America or more established players. They could hit it big but there's also no guarantee.
However, the structure of closed-end funds provides some protection against capital runs should investors get jittery. Closed-end funds issue shares during an IPO. The number of shares remains fixed and does not expand or contract based on market activity like it does with an ETF or an open-end mutual fund.
The fixed number of shares means closed-end fund managers don't have to fear a big outflow if they start buying shares in a high-reward but high-risk sector. Shares can change hands in daily trading but the overall number stays the same.
"These are volatile," Nuttall says of convertible bonds. "You can buy these instruments and hold onto it for a while. Closed-end funds have permanent capital."