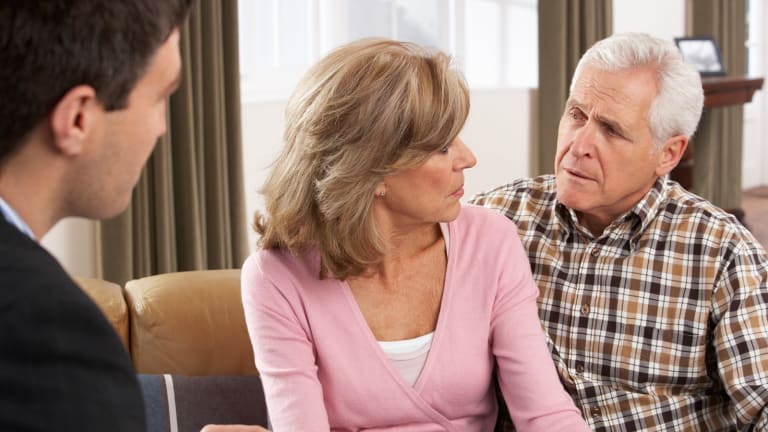 Closed-End Funds Provide Opportunities for Bargain Hunting Investors
Closed-end mutual funds have a small but faithful following.
Closed-end mutual funds have a small but faithful following.
Warren Ward readily acknowledges that closed-end funds occupy a particularly obscure niche in the market, but that's one reason why the Indiana certified financial planner likes them. "Sometimes, you can find value there," he says.
Closed-end mutual funds have been around for years, with the sector tracing its roots to the 19th century.
Closed-end funds have long had a small but faithful following, with about 2% of investors owning them in their portfolios.
However, at a time when markets are increasingly efficient, with reams of data and analysis on most investment products, the relative obscurity and quirkiness of the closed-end fund sector may actually be a virtue to some investors.
For high-net worth investors with the patience to master their dynamics, closed-end funds provide an opportunity to do some bargain hunting and boost returns as well, Ward and other financial planners say.
CEF's saw a return in 2017 of 12.4%, with the average distribution rate of 6.6%, though the market to date this year has been a little choppier, according to CEF Insider.
In addition, closed-end funds are often designed to spin off a steady stream of income. While individual bonds may pay only twice a year, bond-holding CEF's can be structured to spin off income on quarterly or monthly basis.
"It's definitely underutilized," said Stephen Vogel, an advisor with Corvus Capital Management in Nashville, of closed-end funds. "The more sophisticated high-net worth investors used closed-end funds. Many of them are retirees looking for current income in their portfolio."
Not Your Typical Mutual Fund
The far more typical open-ended mutual funds, which dominate today's markets, take in money from investors and use to buy a portfolio of stocks and bonds.
Net asset value (NAV), or share price, is calculated after the close of the market each day by dividing the fund's holdings by shares outstanding. New shares are issued or dumped depending on demand from investors.
Like their open-ended cousins, closed-end funds also take in money from investors to buy stocks and bonds. But that's where the similarities end.
Closed-end funds raise money to buy assets through the IPO process, with a fixed number of shares sold.
While closed-end funds can be traded throughout the day, the number of shares remains the same, regardless of supply and demand.
This can lead to greater variability and even volatility in the share price of closed-end funds, with gaps often opening up between the trading price and the value of the underlying portfolio of assets.
These gaps, in turn, provide one of the key draws for investors.
Roughly 80% of closed-end funds trade at a discount, meaning their share prices is lower than the value of the stocks and bonds in the fund.
This creates a potential discount situation for investors. If the closed-end fund is trading at a 10% discount for example, you can get a dollar's worth of assets for 90 cents.
If that discount narrows and the underlying assets gain value and move closer to the share price - a basic play on part of CEF investors - you get a bonus when you sell.
Managers of closed-end funds can use borrow and leverage to boost returns, a move that has worked well in the historically low interest rate environment of recent years, though it may become more difficult as rates rise again.
While leverage and volatile share prices make closed-end funds a riskier bet than your standard mutual fund, the rewards can be higher as well.
Types of Closed-End Funds
Roughly 60% of closed-end funds deal in bonds, with the remaining 40% in equities.
Ward, the Indiana-based financial planner and old-hand at closed-end funds, is a fan of closed-end funds dealing in municipal bonds.
This provides a double advantage in terms of gaining a competitive edge over other investors. Not only are closed-end bonds not as well understood by investors, but that is also true of bonds in general, and municipal bonds, in particular.
"We are efficient market-type folks," Ward said. "All the investors know everything there is to know about the market."
But, he added: "Bonds are not well understood and especially closed-end bond funds."
Closed-end funds also bear some resemblance to ETFs in that they track certain market sectors.
Long before ETFs came onto the scene in the 1990s, closed-end funds were the main way investors could buy a bucket of assets, say, tracking the Indian market or a particular business sector.
Today, investors looking for a cheap and easy way to buy a sector are gravitating towards ETFs, where the management fees are pennies on the dollars.
However, for investors in seeking a sector-style approach but hoping for even bigger returns, closed-end funds remain an option.
Closed-end funds are actively managed, shelling out big bucks to top fund managers in a bid to beat the market. You'll pay for the expertise, though, with management fees as high as 1-1.5%.
In addition to Nuveen, BlackRock and PIMCO are both big players in the CEF sector.
"You need to understand who the managers are and their strategies," Vogel said. "It is another layer to add onto the analysis."
Do Your Research
If closed-end funds sound intriguing, a good first step is to start doing some research.
There are certainly investment opportunities to be found in the closed-fund sector, but there are risks as well. Leverage not only can boost returns, it can also accentuate losses if the fund manager's bet backfires. Closed-end funds can also be volatile, with a number of various metrics that need to be both understood and monitored.
If you are a detail-minded investor who likes getting into the weeds, closed-end funds could be your thing. But first crunch the numbers and make sure you understand all the complexities of the closed-end fund sector before you start investing.
"It is an interesting part of the market a lot of people haven't learned about," Corvus Capital's Vogel says. "There are many interesting quirks to the funds."
"Do your research," he advises.