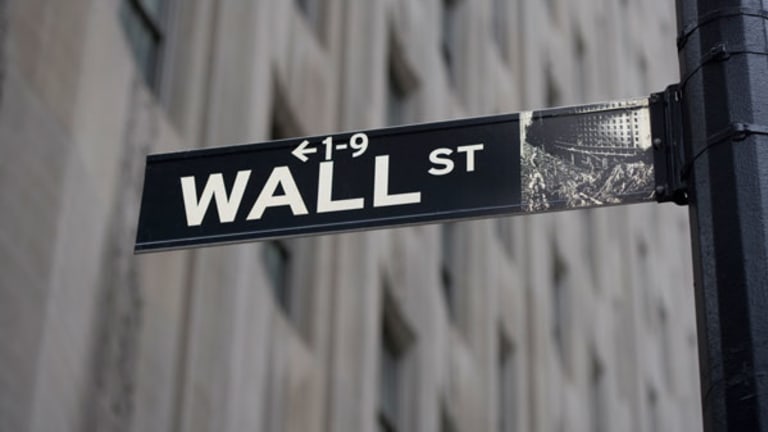 Clean Energy Becomes Harder Sell
Ener1 becomes the third Obama-backed energy company that has filed for bankruptcy.
The following commentary comes from an independent investor or market observer as part of TheStreet's guest contributor program, which is separate from the company's news coverage.
By Benjamin Nanamaker
NEW YORK (
) --Clean energy appears to be a harder sell to Wall Street than Main Street.
Ener1,
( HEV) the parent company of a electric car battery maker that received a $118 million grant from the Obama administration, filed for Chapter 11 bankruptcy today.
Ener1 is the third green energy company backed by the Obama administration thas filed for bankruptcy.
Related:
4 reasons why Romney won't beat Obama
Ener1 received the grant in 2009 from the Energy Department, and Vice President Joe Biden visited the company's new battery plant in Indiana last year. It is the third company, after Solyndra and
Beacon Power
( BCON), to file for bankruptcy after a grant, a loan, or a loan guarantee from the government as part of the stimulus package.
Related:
Obama targets China's trade practices
While Solyndra's collapse, and the revelation that the administration hurried approval of its $528 million loan, have been a black eye on Obama's attempts to push clean energy, an Energy Department spokesperson indicated that the department still had confidence in Ener1 despite the bankruptcy filing.
They said that company restructuring would not affect work at the Indiana plant, that they did not anticipate jobs being lost as a result of the bankruptcy, and that additional private investment in the company "demonstrates that the technology has merit."
Related:
Global finance professionals warm up to Obama
Are the three bankruptcies for stimulus-linked clean energy companies merely a coincidence, or are they an indicator that Obama's energy policies are flawed? Let us know what you think at
letters@investorplace.com
Benjamin Nanamaker, InvestorPlace money and politics editor. The opinions contained in this column are solely those of and the writer.
Want to share your own views on money, politics and the 2012 elections? Drop us a line at letters@investorplace.com (Link:) and we might reprint your views in our InvestorPolitics blog! Please include your name, city and state of residence. All letters submitted to this address will be considered for publication.
Related Articles:
5 odd items you can buy from Obama's campaign store (Link:)
Defense Dept. can't account for $2B of Iraq funds (Link:)
Romney outspending Gingrich 5-1 on Florida TV ads
This commentary comes from an independent investor or market observer as part of TheStreet guest contributor program. The views expressed are those of the author and do not necessarily represent the views of TheStreet or its management.