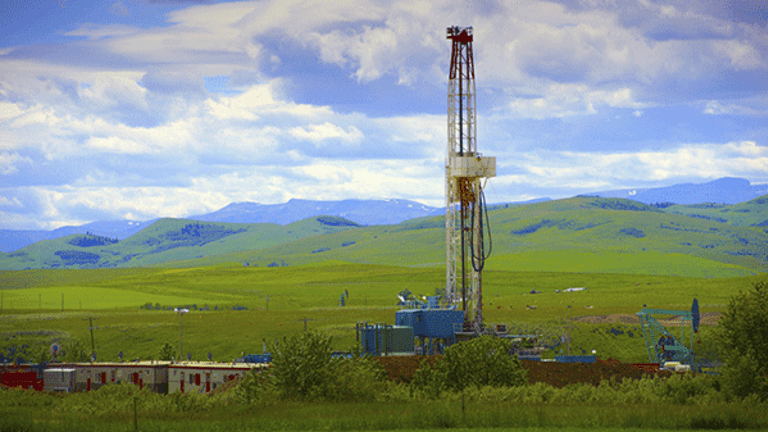 Citigroup's Energy Expert Discusses Oil Prices, Strong Dollar
The dollar would need to get a lot stronger to have any impact on oil.
In mid-2014 oil prices were over $100 per barrel, then prices began to plummet due to a global over supply and lack of demand. In early 2016 oil prices dipped as low as $26 per barrel, with concern they could fall further.
However, while most would argue that 2016 was a pretty bad year in general, oil prices reflect that 2016 is the year they began to see a positive change, after two years of declines and uncertainty. Oil prices are currently up over $50 per barrel and it looks like they'll finish 2016 stronger than the year began.
One boost to oil prices was the recent decision by OPEC to reduce production for the first time in eight years. The oil cartel came to the agreement at the end of November, much to the relief of many. OPEC had in the past refused to cut production in order to protect market share.
Citigroup (C) - Get Reporthead of commodities research, Ed Morse, appeared on Tuesday afternoon's "Bloomberg Markets: Americas" to discuss the oil market.
"I think it could make a lot of difference," Morse said in response to a question about the impact of the OPEC cuts. "Even if it's just 50, 60, or at most 70% compliance and they're hoping for 70% compliance. I think this is really accelerating a rebalancing of the market that's already taking place."
Morse believes that market watchers in the U.S. and in Europe are understating where the global balances are. He believes they are missing out on what Citi finds to be a significant inventory draw.
Oil prices settled in the green on Tuesday as the market expects a decline in weekly U.S. inventory supply. Crude stocks declined more than expected last week.
Continuing on the topic of the OPEC deal, BloombergTV's David Gura questioned Morse as to his thoughts on how much of the deal will actually be enforced.
"I think there's going to be around a million barrels a day, out of the 1.8 million that's been committed, in terms of real enforcement," Morse responded. "But remember that a significant amount of this 1.8 million and a source of the doubts about compliance is what they are calling, in a funny phrase, 'Managed Decline.'"
Morse described the cuts as "considerably less than what appears on paper."
As the interview progressed Gura asked Morse about the strong dollar and how high the dollar will have to go to become an issue for oil. Commodities priced in the dollar tend to decline when the greenback is strong as they become more expensive to foreign investors.
"Certainly a lot stronger than it now is," Morse answered. "I think we have been oriented to sustainable negative correlation between the U.S. dollar and oil, the U.S. dollar and other commodities. I actually think we're returning to more or less the old normal from the early 80s when we had decontrolled oil prices and a floating dollar."
Between the 80s and 2007 there has been a random relationship between the price of the dollar and commodities, Morse explained further.