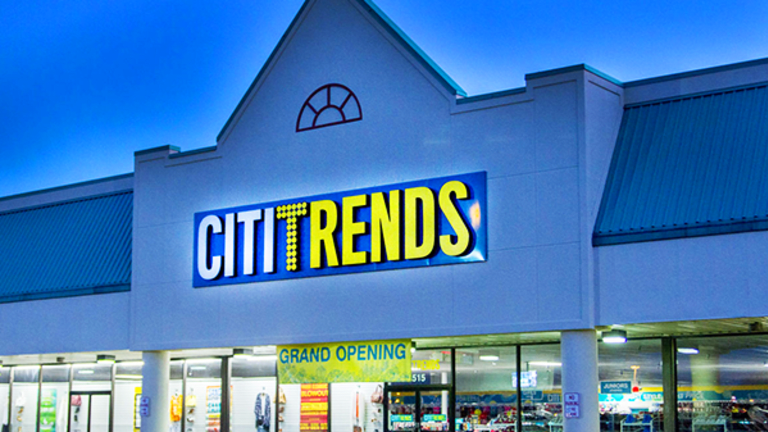 Citi Trends Shares Up After Macellum's Duskin Lands Board Seat
The clothing retail focused activist investors was successful in electing one of two dissident directors to the company's board, in a partial victory.
Macellum Advisers' Jonathan Duskin was elected to the board of Citi Trends (CTRN) - Get Citi Trends, Inc. Report  in a partial victory for the sometimes activist fund in a battle that went the distance on Wednesday, and one that comes after the discount clothing retailer's CEO stepped down in March.
The Savannah, Ga.-based clothing retailer's share price was up slightly, to $18.46 a share on the news.
The activist fund, which specializes in the small capitalization retail sector, had been seeking to install four dissident director candidates but later reduced the number of board members it wanted to elect to two, Duskin and Paul Metcalf, a retail adviser who had previously served as the chief merchandising officer at Burlington Stores Inc.
Faced with the director-election proxy contest, CEO Jason Mazzola announced March 23 that he had resigned from the discount clothing chain operator. Mazzola said his reason for leaving was not driven by "unhappiness but rather by the unique opportunity in private equity to build out another successful platform."
However, the activist fund manager didn't succeed at removing Citi Trends chairman Edward Anderson, who the activist fund argued "likely bears responsibility for the company's poor historical performance."
The fund focused on the overly long tenure of Anderson and Larry Hyatt, which have served for 15 and 11 years respectively, according to relationship mapping service BoardEx, a service of The Street. Hyatt, however, was not-re-elected. The company said in a statement that it was grateful to Hyatt for playing a "significant role in Citi Trends' success, including its renewed strength following the strategic pivot..."
Duskin, 49, specializes in activism at clothing retailers and has launched campaigns at retailers Christopher & Banks Corp. and The Children's Place. At Christopher & Banks, Macellum reached a settlement to install Duskin and three new directors to the seven-person board. At Children's Place, Macellum and another activist fund, Barington Capital, settled for one dissident director seat and a mutually agreed upon second director.
At Citi Trends, Macellum Advisors has been pushing to change the board's composition, though it recently cut back on the number of directors it would like to see elected, from four candidates to three and now to two.
The contest comes after the major proxy advisory firms, Institutional Shareholder Services, recommended that investors back only one of the two dissident directors, Duskin.
Macellum Capital received proxy solicitation assistance from newbie firm Saratoga Proxy Consulting LLC. Okapi Partners provided proxy solicitation advice to Citi Trends.