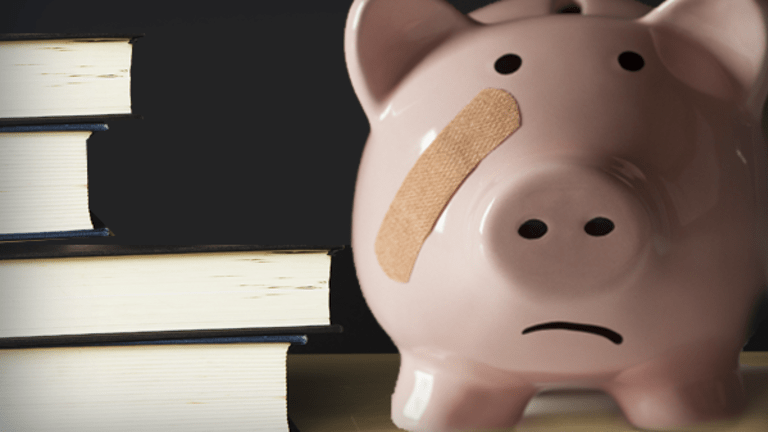 Citi Finds Spooky Link Between Student Debt, Subprime Mortgage Crisis
Defaults and 90-day delinquency rates are at 11%, Citi says.
The mounting student debit crisis doesn't show any sign of abating and for those crushed under the burden of student loans there is no light at the end of the tunnel. To make things even more worrisome and downright depressing Citi (C) - Get Citigroup Inc. Report released a report that shows an "eerily reminiscent" parallel between student loans and the subprime mortgage crisis.
Post-grads are having a hard time paying down their loans as defaults and 90-day delinquency rates are at 11%, Citi noted.
"To some this might appear eerily reminiscent of the mortgage crisis, where delinquency rates had peaked at 11.5% in 2010," Citi said in its report.
Americans have a total of $1.34 trillion in student debt as of March 31, 2017, an increase of $34 billion from the previous quarter, according to a report from the Federal Reserve Bank of New York.
Watch More with TheStreet: